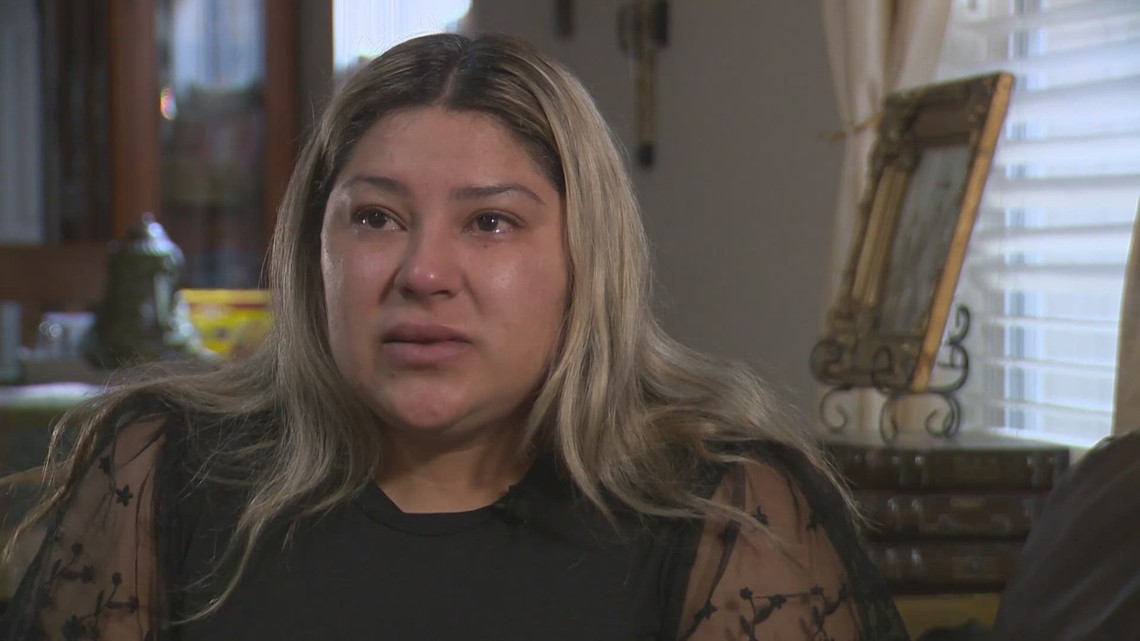 Natalie Martinez said the man pointed a gun at her vehicle three different times as the drove along State Highway 16.
VON ORMY, Texas — A woman doesn't want another driver to experience the fear she felt on Friday morning as she drove her 13-year-old son to school in San Antonio.
Natalie Martinez said she was traveling on State Highway 16 near west Loop 1604 when she noticed a man in a car tailgating her. Martinez said she tapped her brakes thinking the man would drive around her.
"When this man decided to go around me I saw that he had a gun in his hand and he was actually pointing it at me and then moved it to point it at my son," said Martinez.
Martinez said the man pointed the gun at them three different times on the highway. She took photos of the man before he drove into a driveway of a nearby manufacturing plant. He also threatened to harm her.
"He said I'll f—— kill you b—-," she said.
They are words that haunt her to a point that she doesn't feel safe in her home in Von Ormy, where she also runs a business. For now, her son is staying elsewhere for protection.
"We are going to have to spend Mother's Day apart and it's really unfortunate," she said.
But it gives her some peace of mind while she figures out her options. Martinez has filed a deadly conduct report with the Bexar County Sheriff's Office. Deputies confirmed the report to KENS 5 and said the male driver refuted the accusations made against him.
At this time, no arrests have been made, however, the case remains under investigation with the BCSO criminal investigations division.
"He messed with the wrong mom. I'm going to do everything I can to make sure this man is brought to justice and that I bring my son back some peace," said Martinez.
After the encounter, Martinez said she posted about what happened on social media. Online she learned others had similar experiences with the same male driver.
"A lot of people have mentioned that he has done this to them. I feel like God is using me to make sure that this man is caught," she said.
Original News Source

Running For Office? Conservative Campaign Management – Election Day Strategies!