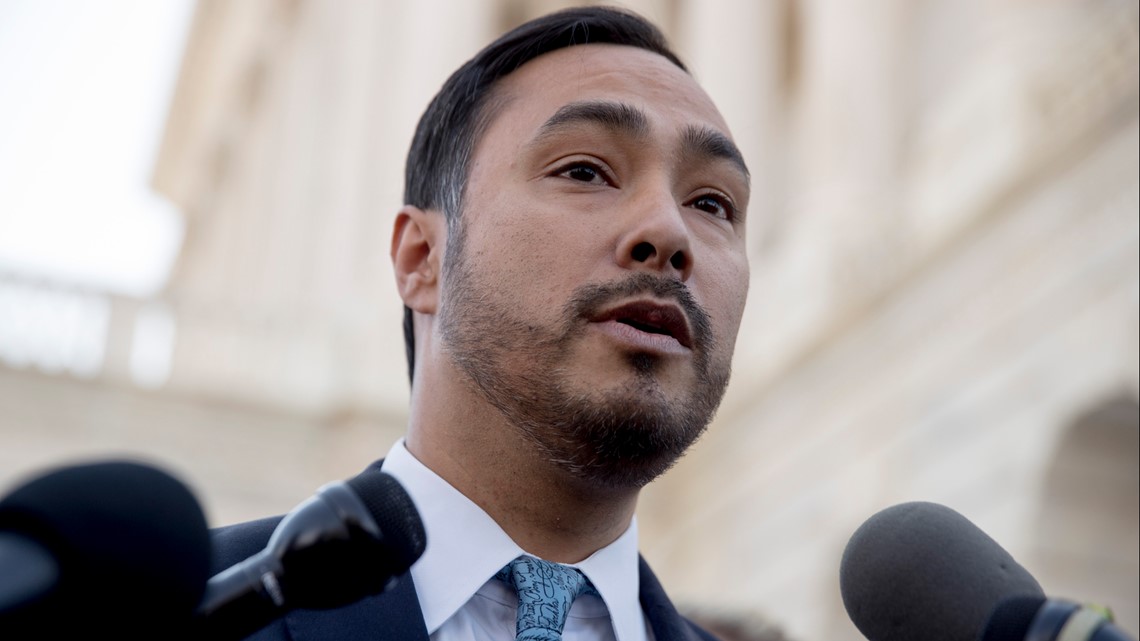 The San Antonio-area legislator says the surgery was done Monday at a Houston hospital.
SAN ANTONIO — U.S. Rep. Joaquin Castro is recovering after what he called a successful surgery to remove "small, slow-growing and mostly asymptomatic tumors" from his gastrointestinal tract on Monday.
The 48-year-old congressman, whose district includes much of west San Antonio, underwent the operation at MD Anderson Cancer Center in Houston, according to a statement from his office.
"I expect to be home recovering in Texas for several weeks before returning to Washington to continue my work on behalf of the people of San Antonio," Castro said in the statement, while sending a message of thanks to hospital staff.
Gastrointenstinal neuroendocrine tumors are rare and typically don't exhibit signs in the early going, according to the National Cancer Institute. More often than not they are spotted during tests.
In November Castro won re-election to his Congressional District 20 seat, which he has occupied since 2013.
>TRENDING ON KENS 5 YOUTUBE:
[embedded content]
Since going on the air in 1950, KENS 5 has strived to be the best, most trusted news and entertainment source for generations of San Antonians.
KENS 5 has brought numerous firsts to South Texas television, including being the first local station with a helicopter, the first with its own Doppler radar and the first to air a local morning news program.
Over the years, KENS 5 has worked to transform local news. Our cameras have been the lens bringing history into local viewers' homes. We're proud of our legacy as we serve San Antonians today.
Today, KENS 5 continues to set the standard in local broadcasting and is recognized by its peers for excellence and innovation. The KENS 5 News team focuses on stories that really matter to our community.