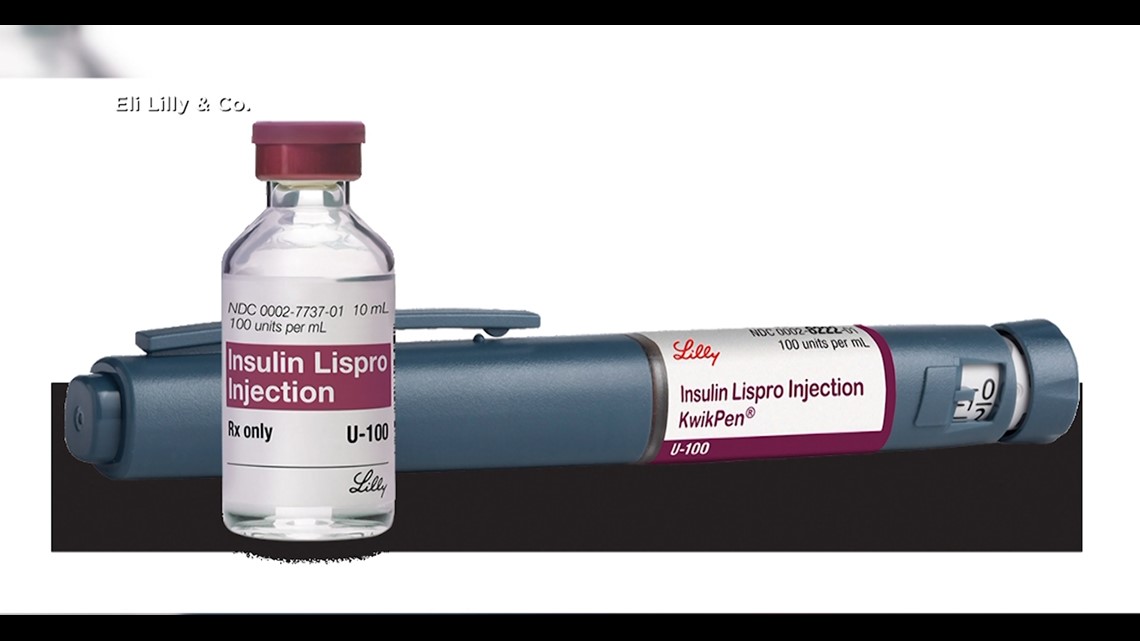 Insulin manufacturer Eli Lilly working to sell insulin for $35 a month, even without insurance.
SAN ANTONIO — The cost of insulin at the pharmacy is not just dictated by the cost to manufacture it. It also depends on insurance. Now one company is going around insurance providers to dictate their own cost.
Dr, Kurtis Triplitt, the Associate Director of clinical diabetes research at the Texas Diabetes Institute, told KENS 5 he has patients with drastically different costs.
"Most people were paying $100 to $500 a month on insulin so it really depends on your insurance coverage, where you are at in your plan, and what plan you have," Triplitt said.
President Biden signed the Inflation Reduction Act of 2022 which caped insulin prices for people on Medicare D put people on private insurance plans could still have different rates.
Then, on Wednesday, Eli Lilly and Company announced "price reductions of 70% for its most commonly prescribed insulins and an expansion of its Insulin."
"In addition to reducing the list price of its insulins, Lilly is making it easier for more people with diabetes to get Lilly insulins:
Effective immediately, Lilly will automatically cap out-of-pocket costs at $35 at participating retail pharmacies for people with commercial insurance using Lilly insulin.
People who don't have insurance can continue to go to InsulinAffordability.com and immediately download the Lilly Insulin Value Program savings card to receive Lilly insulins for $35 per month."
Triplitt said some patients could save a lot of money thanks to the changes.
"Private insurance patients had to do whatever their insurance told them but now there is a mechanism in place to pay $35," Triplitt said. "(Lilly is) circumventing the whole process. If you sign up for the Lilly card you don't need anything else. They will help you pay for what your insurance is not paying for."
Triplitt told KENS 5 this new approach by Lilly is not entirely new and most other insulin manufactures now have some sort of discount customers can sign up for. Still, he said this company would be offering one of the lowest price points.
"That's available through almost all of the insulin companies right now but the one that has the deepest discounts is the one that just announced," Triplitt said.
Of course, overall price can still depend on insurance and some insurance policies can offer insulin for less and even for free. Triplitt said, for the people who are currently paying big bucks to get the medication they need, it's a step in the right direction.