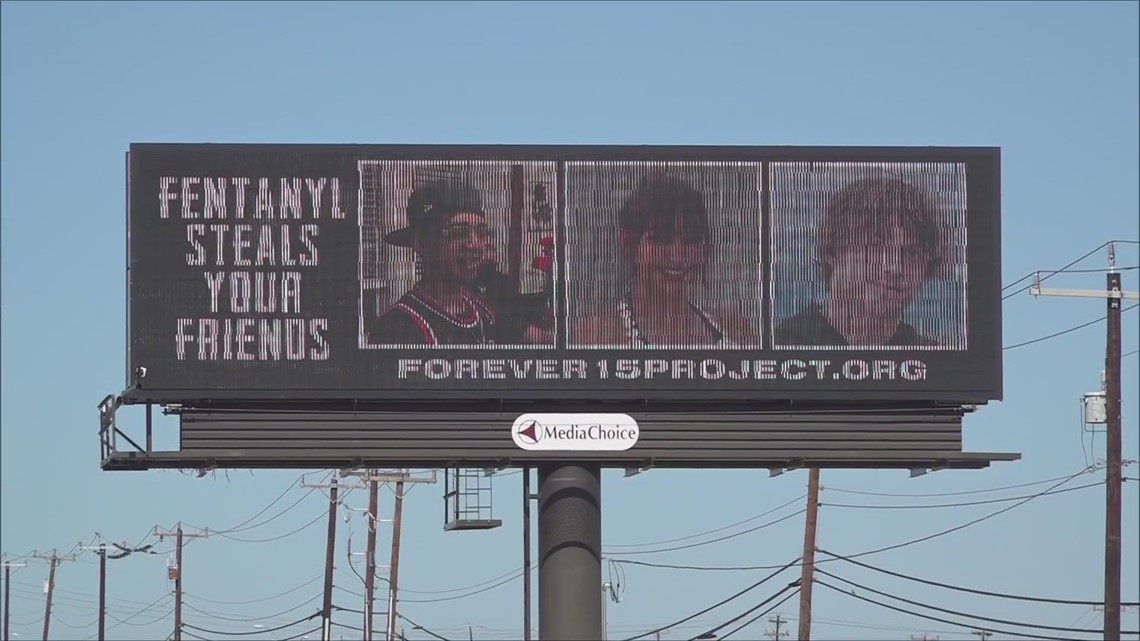 The billboard will be unveiled Thursday morning.
SAN ANTONIO — A new warning about the dangers of fentanyl from one local family, along with State Rep. John Lujan, who will be unveiling a billboard and public service announcement Thursday.
The Kaprosy family lost their daughter to fentanyl poisoining last July
It will feature photos of victims of fentanyl poisoning, including a photo of Danica Kaprosy.
She was just 17 years old when she died.
The billboard is going up in Bexar County as fentanyl poisoning becomes the number one cause of death for people 18 to 45 in the U.S.
It will be located in Selma at I-35 and North Evans.
They'll also be sharing a new public service announcement in partnership with law enforcement.
This is in an effort to educate and bring awareness to the severity of fentanyl.
Last month, Danica's mother Veronica Kaprosy spoke to KENS 5.
She told us Danica struggled with insomnia and food allergies.
Last July, she connected with someone online to try and get a Percocet, only it turned out to be fentanyl.
With the billboards, Kaprosy wants to push a conversation between parents and their kids.
"I don't want my daughter's death to be in vain and I don't want parents to feel the way my husband and I feel every day," said Kaprosy. "It's torture knowing that your daughter passed away of fentanyl poisoning and we didn't know about it."
There will be a press conference held here at the San Antonio Professional Firefighters Association to unveil the billboard and PSA.
It will begin at 10 a.m. Thursday.
Since going on the air in 1950, KENS 5 has strived to be the best, most trusted news and entertainment source for generations of San Antonians.
KENS 5 has brought numerous firsts to South Texas television, including being the first local station with a helicopter, the first with its own Doppler radar and the first to air a local morning news program.
Over the years, KENS 5 has worked to transform local news. Our cameras have been the lens bringing history into local viewers' homes. We're proud of our legacy as we serve San Antonians today.
Today, KENS 5 continues to set the standard in local broadcasting and is recognized by its peers for excellence and innovation. The KENS 5 News team focuses on stories that really matter to our community.