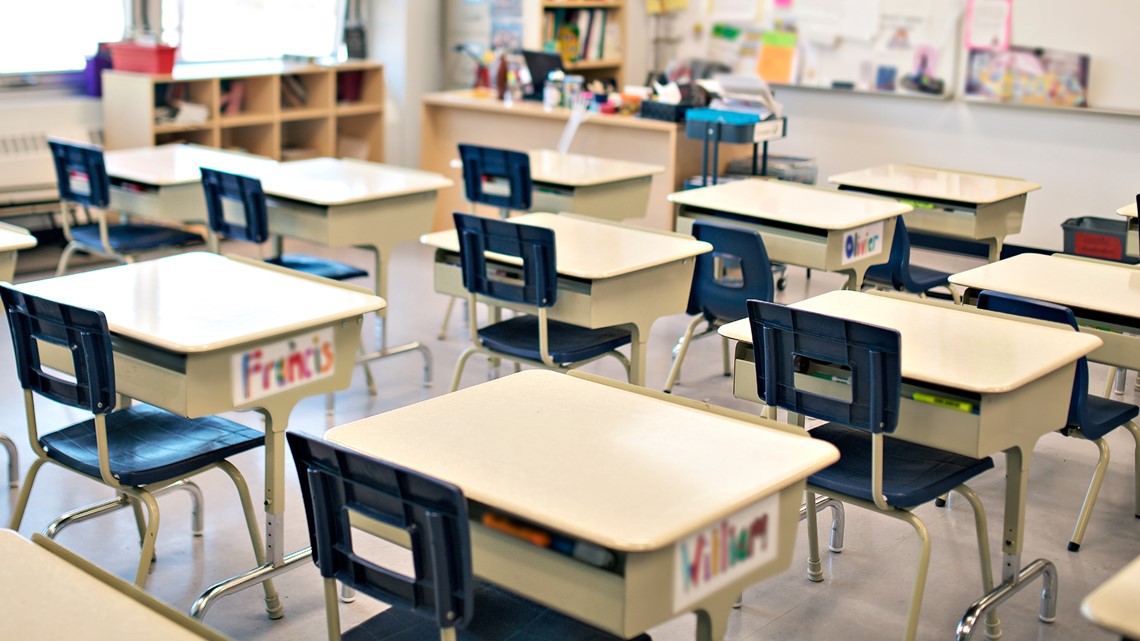 The district says the middle school instructor was placed on administrative leave Wednesday.
SAN ANTONIO — A Hobby Middle School teacher has been placed on administrative leave amid claims that the instructor told students "to go back to Africa" after they didn't stand for the Pledge of Allegiance.
The grandmother of one of those students raised the concerns, contacting KENS 5 and saying her family had been in touch with school administrators.
Barry Perez, spokesperson for Northside ISD, told KENS 5 on Thursday afternoon that the district was investigating the matter, adding that a meeting between Hobby Middle School Principal Lawrence Carranco and the student's family had been organized.
The teacher has not been identified by the district.
This is a developing story. Check back with KENS5.com for updates.
>TRENDING ON KENS 5 YOUTUBE:
[embedded content]
Since going on the air in 1950, KENS 5 has strived to be the best, most trusted news and entertainment source for generations of San Antonians.
KENS 5 has brought numerous firsts to South Texas television, including being the first local station with a helicopter, the first with its own Doppler radar and the first to air a local morning news program.
Over the years, KENS 5 has worked to transform local news. Our cameras have been the lens bringing history into local viewers' homes. We're proud of our legacy as we serve San Antonians today.
Today, KENS 5 continues to set the standard in local broadcasting and is recognized by its peers for excellence and innovation. The KENS 5 News team focuses on stories that really matter to our community.
Original News Source

Running For Office? Conservative Campaign Management – Election Day Strategies!