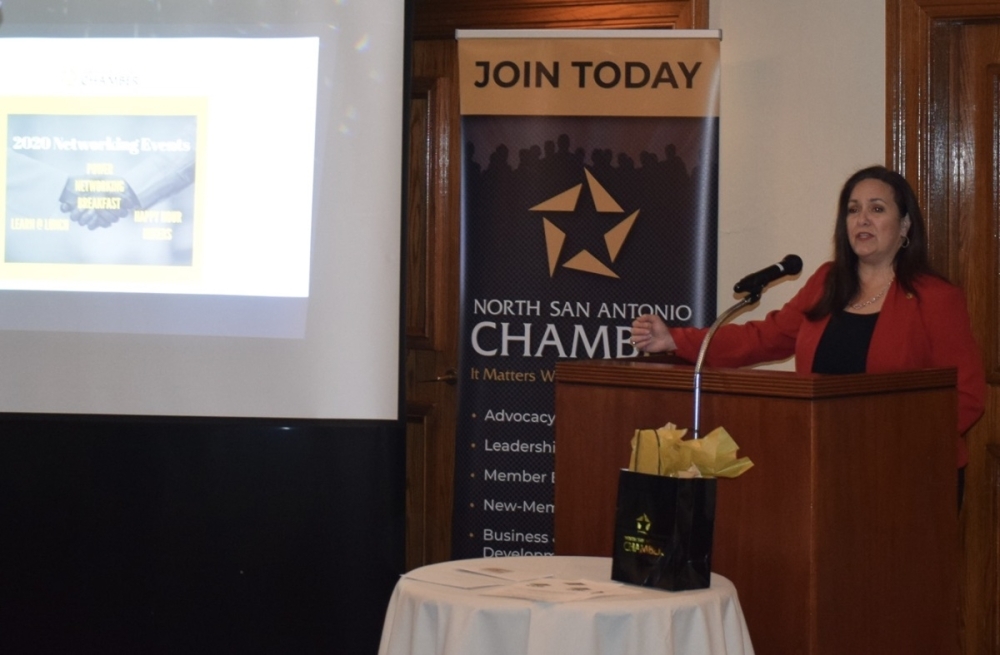 North San Antonio Chamber of Commerce announced Nov. 23 that Cristina Aldrete was resigning as president and chief executive officer, effective immediately.
According to a news release, Aldrete is joining her husband, Eddie Aldrete, as a managing partner of his business, Aldrete Strategic Partners.
The release said North San Antonio Chamber President/CEO Duane Wilson will serve as interim president/CEO as the organization seeks a new permanent leader.
Aldrete's departure comes shortly after Richard Perez announced he is stepping down as president/CEO of the San Antonio Chamber of Commerce.
According to the release, Aldrete joined the chamber as governmental affairs director in 2015 and then was named president/CEO in 2018.
Chamber officials said, under Aldrete's leadership, the North San Antonio Chamber became the first area chamber of commerce to begin a pro-business scorecard of San Antonio City Council members.
Additionally, Aldrete oversaw the launch of a Civic Leadership Academy to teach local business leaders how to run for public office and be ready for public service.
"I am proud to have led an organization that truly championed businesses large and small," Aldrete said in a statement.
Chamber Board Member Melodye Tomsu thanked Aldrete for her seven years of service to the chamber and local business community.
"We wish her the best as she begins this next chapter," Tomsu said.