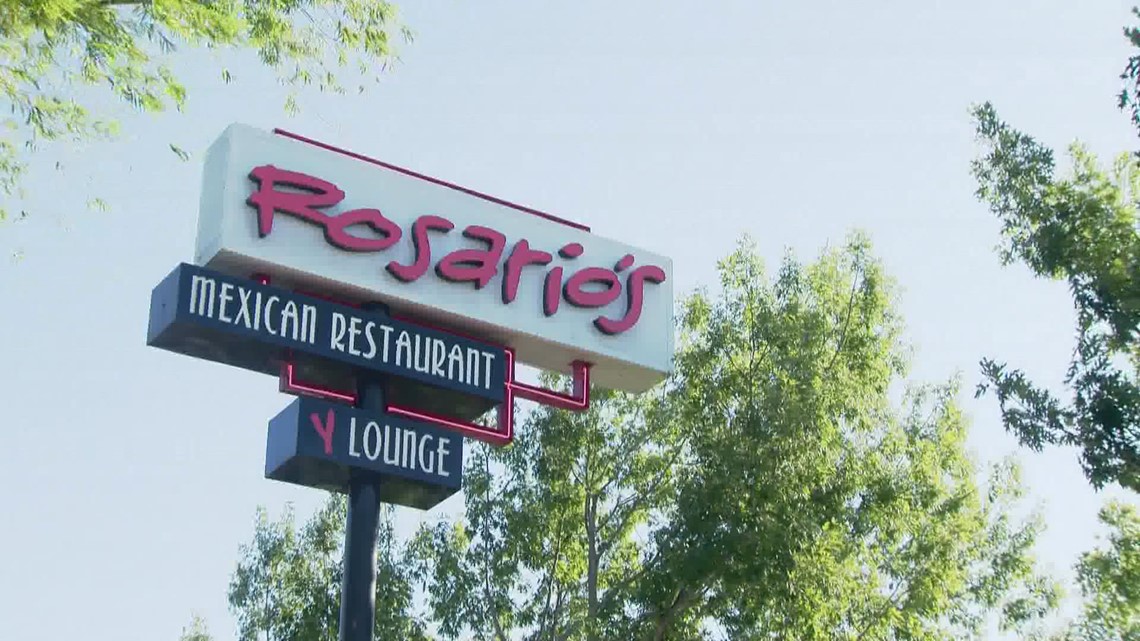 SAN ANTONIO — A San Antonio staple, Rosario's, announced that its north-side location has closed.
The Mexican restaurant recently debuted its new Southtown location on 722 South St. Mary's Street after closing the previously one just down the road to give this new spot a renovated look; it's a two-story building.
The restaurant was established in 1992, and the north-side location on 9715 San Pedro, which was open for nine years, has officially closed its doors as of Monday. A press release says she is considering options for its future use.
"With the recent successful opening of our Southtown location, the appeal and synergy of uniting management and staff under one location makes the most business sense," Wong said. "This will enable me, along with my management team, to focus on the Rosario's brand and my other business interests in the downtown district."
She also said that the north-side employees will be able to transfer to the Southtown restaurant.
The newly relocated Rosario's ComidaMex & Bar opened February 10.
Since going on the air in 1950, KENS 5 has strived to be the best, most trusted news and entertainment source for generations of San Antonians.
KENS 5 has brought numerous firsts to South Texas television, including being the first local station with a helicopter, the first with its own Doppler radar and the first to air a local morning news program.
Over the years, KENS 5 has worked to transform local news. Our cameras have been the lens bringing history into local viewers' homes. We're proud of our legacy as we serve San Antonians today.
Today, KENS 5 continues to set the standard in local broadcasting and is recognized by its peers for excellence and innovation. The KENS 5 News team focuses on stories that really matter to our community.