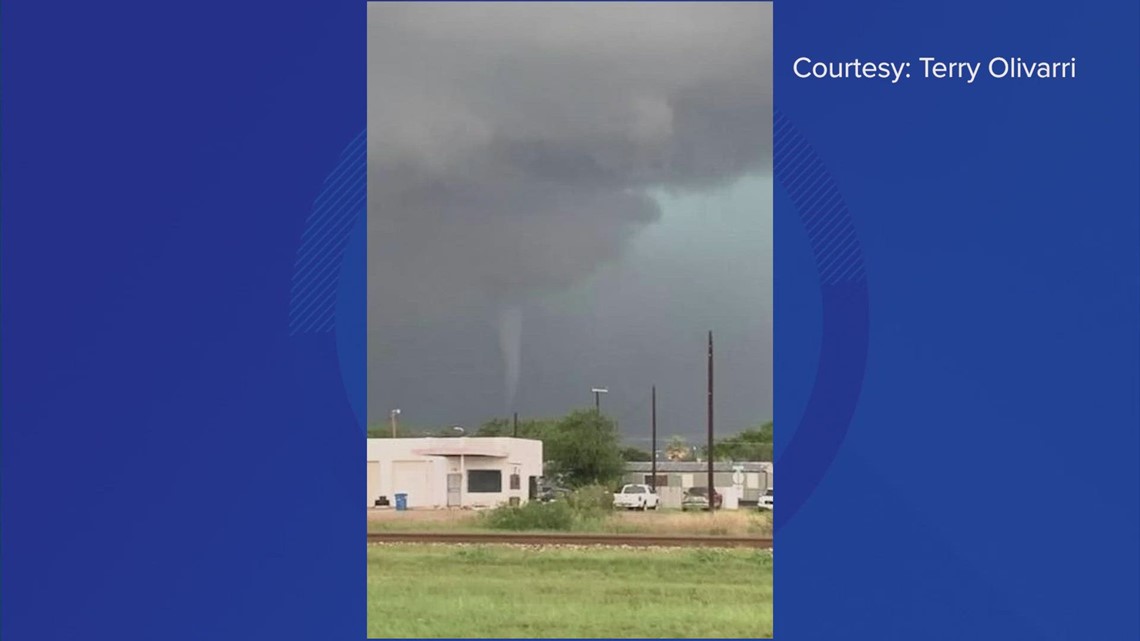 No fatalities or major injuries have been reported as a result of the twister, classified as an EF0.
SAN ANTONIO — A funnel cloud spotted Monday in the South Texas city of Dilley, located about 70 miles southwest of San Antonio, was confirmed by the National Weather Service to be a tornado.
It was a weak twister, however, classified as an EF0 reaching maximum wind speeds of 75 mph and causing only minor damage to trees and metal roofing. No fatalities or major injuries were reported as a result of the tornado, which NWS officials say touched down at 4:50 p.m.
A stronger tornado did touch down Saturday morning in the border community of Laguna Heights, near Brownsville. Officials there say a father and newlywed died when the EF1 twister lifted a nearby trailer and brought it down on his home.
Nearly a dozen others were hospitalized due to that weekend tornado, but are expected to be OK.
>TRENDING ON KENS 5 YOUTUBE:
[embedded content]
Since going on the air in 1950, KENS 5 has strived to be the best, most trusted news and entertainment source for generations of San Antonians.
KENS 5 has brought numerous firsts to South Texas television, including being the first local station with a helicopter, the first with its own Doppler radar and the first to air a local morning news program.
Over the years, KENS 5 has worked to transform local news. Our cameras have been the lens bringing history into local viewers' homes. We're proud of our legacy as we serve San Antonians today.
Today, KENS 5 continues to set the standard in local broadcasting and is recognized by its peers for excellence and innovation. The KENS 5 News team focuses on stories that really matter to our community.
Original News Source

Running For Office? Conservative Campaign Management – Election Day Strategies!