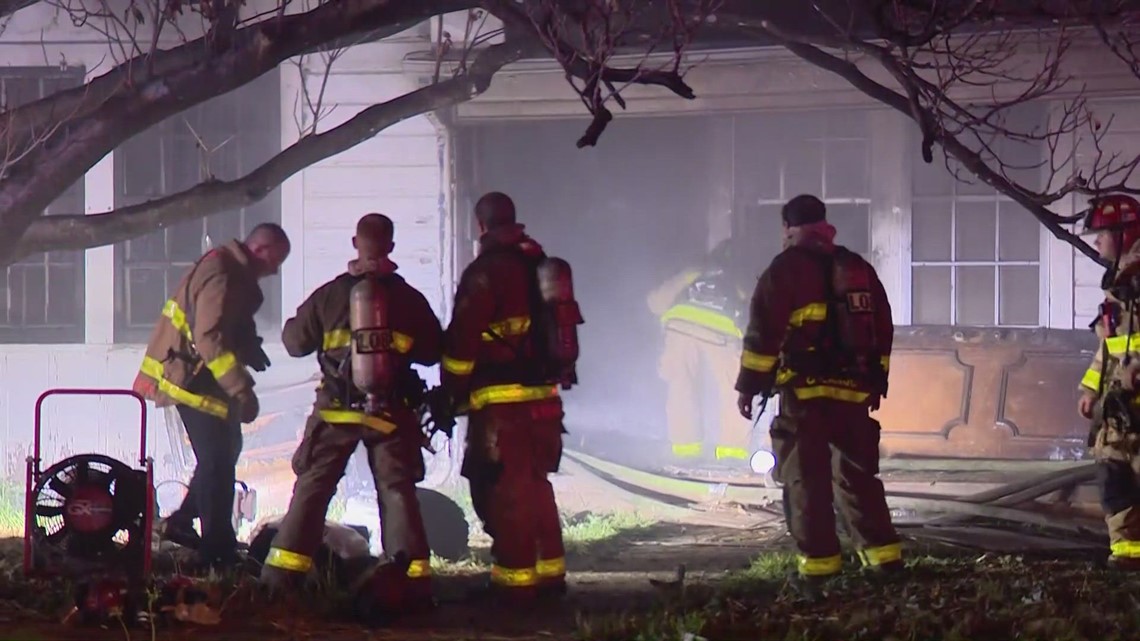 When firefighters arrived, the structure was heavily on fire.
SAN ANTONIO — Emergency officials performed CPR Friday morning on one person after pulling them out of a burning structure, officials say.
Around 4 a.m., the San Antonio Fire Department responded to the 2000 block of Monterey for a structure fire.
When crews arrived, they found the structure on fire and started trying to put it out. About 15 minutes later, a person was seen being pulled out by firefighters, then CPR began.
Officials say a woman was taken to the hospital where she died. There were no other injuries reported and the home is a total loss.
Wind was a contributing factor in the fire spreading, officials said.
Since going on the air in 1950, KENS 5 has strived to be the best, most trusted news and entertainment source for generations of San Antonians.
KENS 5 has brought numerous firsts to South Texas television, including being the first local station with a helicopter, the first with its own Doppler radar and the first to air a local morning news program.
Over the years, KENS 5 has worked to transform local news. Our cameras have been the lens bringing history into local viewers' homes. We're proud of our legacy as we serve San Antonians today.
Today, KENS 5 continues to set the standard in local broadcasting and is recognized by its peers for excellence and innovation. The KENS 5 News team focuses on stories that really matter to our community.
You can find KENS 5 in more places than ever before, including KENS5.com, the KENS 5 app, the KENS 5 YouTube channel, KENS 5's Roku and Fire TV apps, and across social media on Facebook, Twitter, Instagram and more!
Want to get in touch with someone at KENS 5? You can send a message using our Contacts page or email one of our team members.
Original News Source

Running For Office? Conservative Campaign Management – Election Day Strategies!