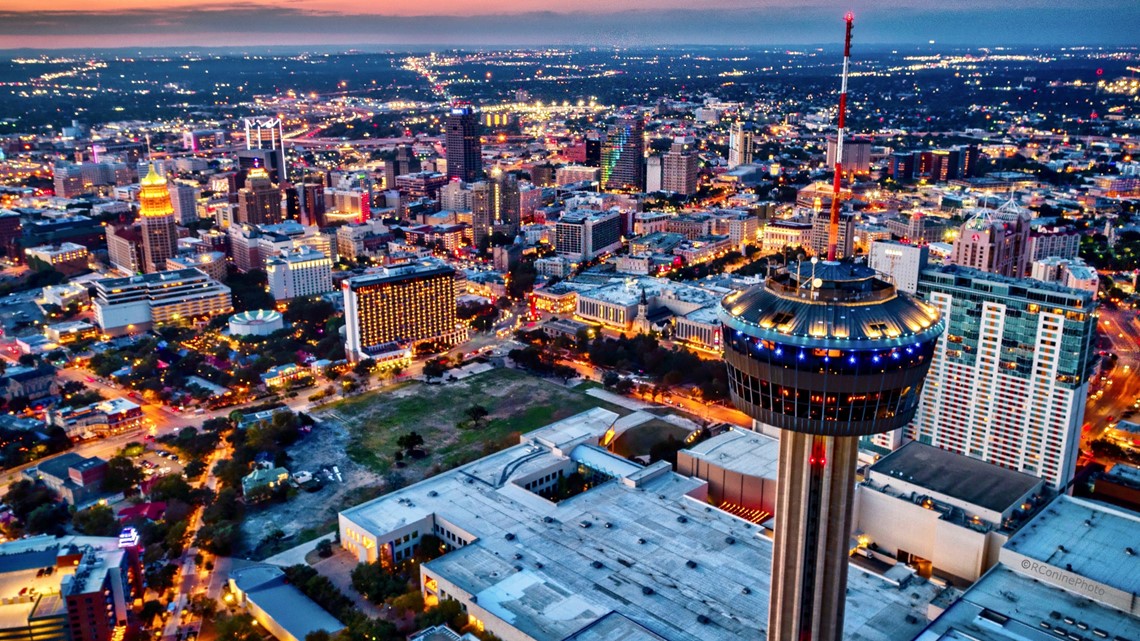 More than 200 projects are in various stages of development across the Alamo City.
SAN ANTONIO — If it feels there's more orange cones, cranes and construction crews around San Antonio these days, you're likely not alone: There are currently more than 200 projects in various stages of development across the city, the vast majority of them concentrated in the downtown area.
Now an online tool has been created for residents to keep track and learn more about them, from simple renovations to the massive Alamo plaza makeover. Managed by Centro San Antonio — a nonprofit which advocates for better quality of life in the city — the database allows users to filter through local construction projects based on area or stage of the project, with channels to learn more about each individual development.
Users can also filter between residents, office or hotel spaces, and projects already being built or still in the planning stages.
"We often get questions about all of the construction going on downtown, so we built a map to track it all," Centro San Antonio President Matt Brown is quoted as saying in a release. "It also helps people imagine what downtown will look like in 2025 and 2026 when many of these projects complete."
The tool isn't just for use by residents; Centro says companies looking to come to the Alamo City can utilize it to project how downtown will look in 5, 10 or 20 years. More than $3 billion in total development is currently underway across San Antonio.
>TRENDING ON KENS 5 YOUTUBE:
[embedded content]
Since going on the air in 1950, KENS 5 has strived to be the best, most trusted news and entertainment source for generations of San Antonians.
KENS 5 has brought numerous firsts to South Texas television, including being the first local station with a helicopter, the first with its own Doppler radar and the first to air a local morning news program.
Over the years, KENS 5 has worked to transform local news. Our cameras have been the lens bringing history into local viewers' homes. We're proud of our legacy as we serve San Antonians today.
Today, KENS 5 continues to set the standard in local broadcasting and is recognized by its peers for excellence and innovation. The KENS 5 News team focuses on stories that really matter to our community.
Original News Source

Running For Office? Conservative Campaign Management – Election Day Strategies!