SAN ANTONIO TX – Houston based Texas Sterling Construction Company, headed by President Tim Creson, was tasked with what normally would be a simple job in San Antonio – fixing one of our many roads. However, one job on Talley Road in Bexar County's Northwest side didn't fit into that mold.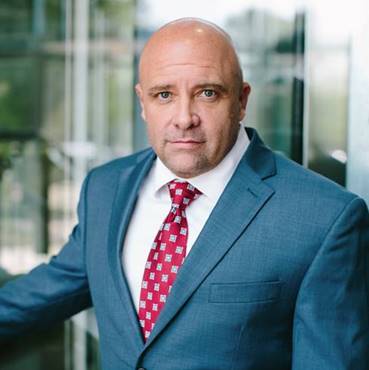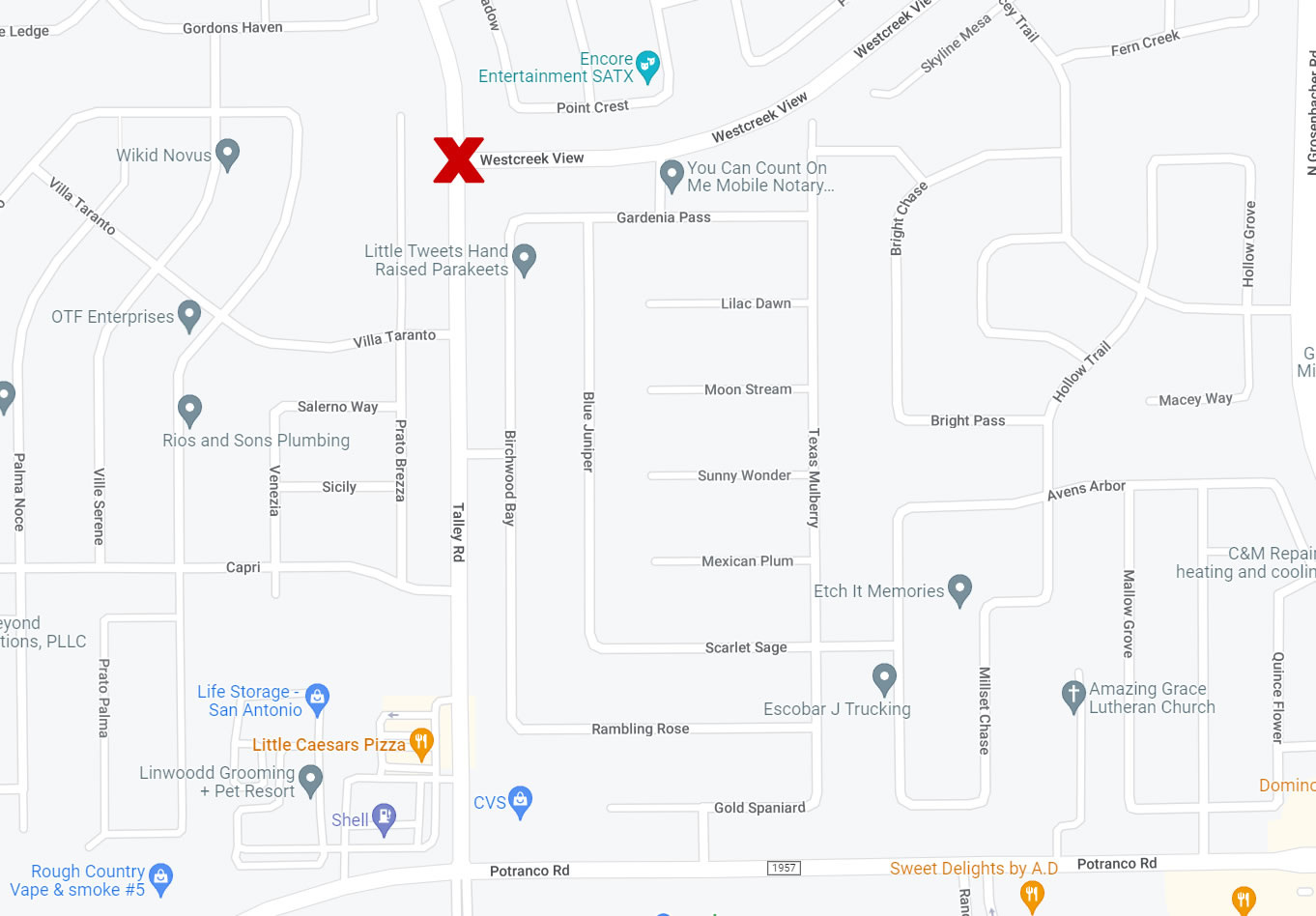 Talley Road between Potranco and Military Drive has been under construction for a few years while the much-traveled street is being widened due to traffic needs. But Houston, we have a problem. At one intersection where Texas Sterling Construction is responsible for the work, Talley Road and Westcreek View, the shoddy job done by Texas Sterling Construction has had its consequences for local residents and drivers.

Consequences that Texas Sterling Construction is putting their muscle into, to try to escape responsibility. And this isn't the first time. One look at the company's online reviews and you will see this company has a history of poor quality work that has resulted in other accidents and, according to online reviews, they deny liability every time.

The question is, why are politicians continuing to give contracts to this company?

On the evening of May 31st, 2022, San Antonio resident Lazaro Castillo was driving with his girlfriend on Talley Road, just north of Potranco, when suddenly his Nissan 370Z hit something and both airbags deployed. Bexar County Sheriff's Office and paramedics were dispatched to the scene where it was determined that both occupants of the vehicle suffered from burns, cuts and bruises from the airbag deployment. The passenger suffered from a concussion as well.
At the scene, the Sheriff's Deputy noted on video that the water main covers were the culprit, as they were extraordinarily high off the pavement. Because there is no lighting, no signage, no warnings, no speed limit signs and no pavement markings on Talley Road, unsuspecting drivers have no idea what's coming… until it is too late.

In Mr. Castillo's case, he was traveling behind another vehicle, which made it next to impossible.

Lauren Stephens, who is a Political Consultant in Texas and the named insured of the vehicle, immediately reached out to the County Commissioners about the accident. She was given the name of the construction company, Texas Sterling Construction, as the company that has the contract for Talley Road. Miss Stephens reached out to Angela Lagrone at Texas Sterling Construction on June 2nd to notify them of the problems with the road and to request that an immediate claim be filed. Ms. Lagrone gave her the name and number of their Claims Manager, Krystal Williams, whom she contacted.

In Texas, a company has 15 days to file the claim.

Rather than filing a claim and contacting Miss Stephens, someone went out to the accident site the very same day of the phone call to try to cover up the offending road work by piling a bunch of asphalt on top of it, making it even more dangerous to motorists.

Luckily, Miss Stephens was already at the accident site the morning after the accident and took her own photos and videos before they covered it all up when she noticed there was not one, but two water main covers that were grossly protruding above the pavement, almost right next to each other.
"I guess what is most shocking to me, other than the fact that these taxpayer paid out of town hustlers think they can come here and do this without being held responsible, is the fact that they so quickly tried to cover it up!" Miss Stephens said. "Companies like this have no business taking money from taxpayers and I will be contacting various politicians who are in a position to hand out these contracts and let them know what kind of workmanship they will get with this company.".

Stephens said when she looked up the Texas Sterling Constructing leadership hoping to find a friendly ear, she instead found that their current CEO, Tim Creson, has had numerous CEO jobs and the very first sentence on his LinkedIn profile says "Experienced CEO with a proven track record increasing revenue and profit."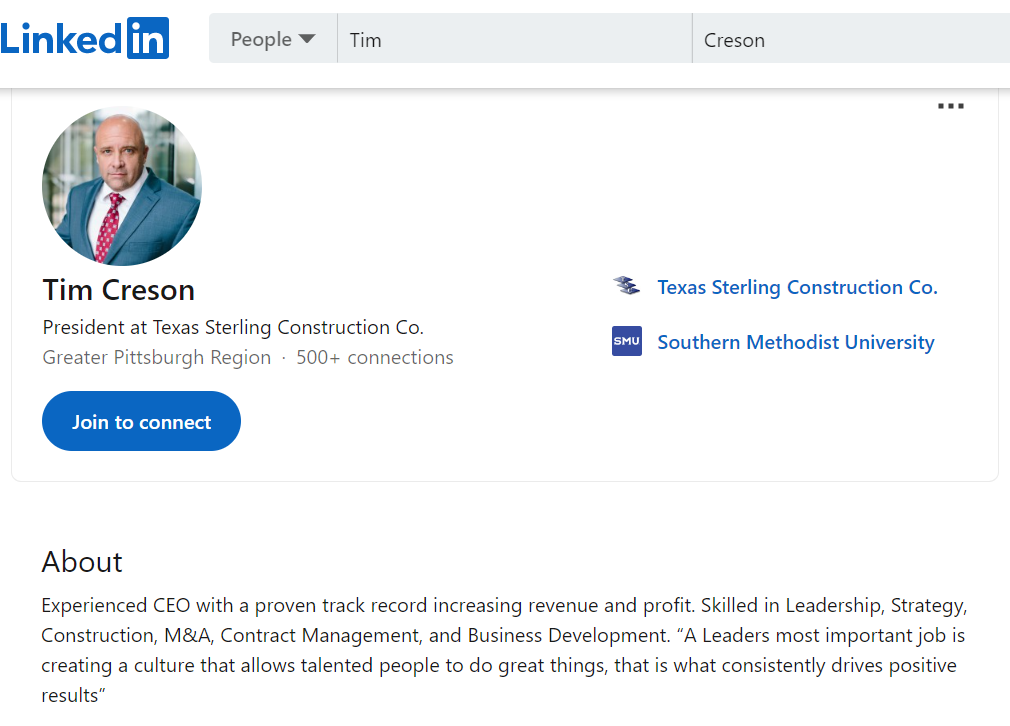 "Right then and there, I knew it would be an uphill battle because it is clear to me that Texas Sterling Construction will do anything to beef up the bottom line whether that is using cheap labor, poor quality materials or simply stepping all over people like me – who knows?"

She said she has tried for weeks to get a simple claim settled thru their insurance company Esis. They told her they were ready to write her a check, but the Esis Claims Adjuster, Steven Riberio says that Krystal Williams has avoided their calls for days. Finally, on Wednesday, Williams informed him that she was taking care of the matter and promised to contact Stephens by noon the next day.

Stephens never received a call or an email from anyone at Texas Sterling Construction.

What was a small matter six weeks ago is getting exponentially more and more expensive because of Texas Sterling Construction's refusal to act on the matter quickly, leaving Stephens with no choice but to hire an Attorney, a route she says initially hoped to avoid.

The damage to the vehicle, which is a show car that competes statewide, was significant. The deployed airbags alone will cost Stephens nearly $10,000.00 to replace, according to Jim Staley, Service Manager at Nissan of Boerne. And that is just the beginning of the damages. Stephens was left without a vehicle since the accident. The car remains at the Nissan dealership, waiting for a miracle.

When contacting the County Commissioners this week to inform them that Texas Sterling Construction is refusing the claim, one of the staff from Commissioner Clay – Flores' office stated that they have received other calls regarding damages at the same intersection and they will be investigating.

If your vehicle has been damaged on Talley Road, please contact Juan Moreno at the County Commissioner's office at 210-335-2611.