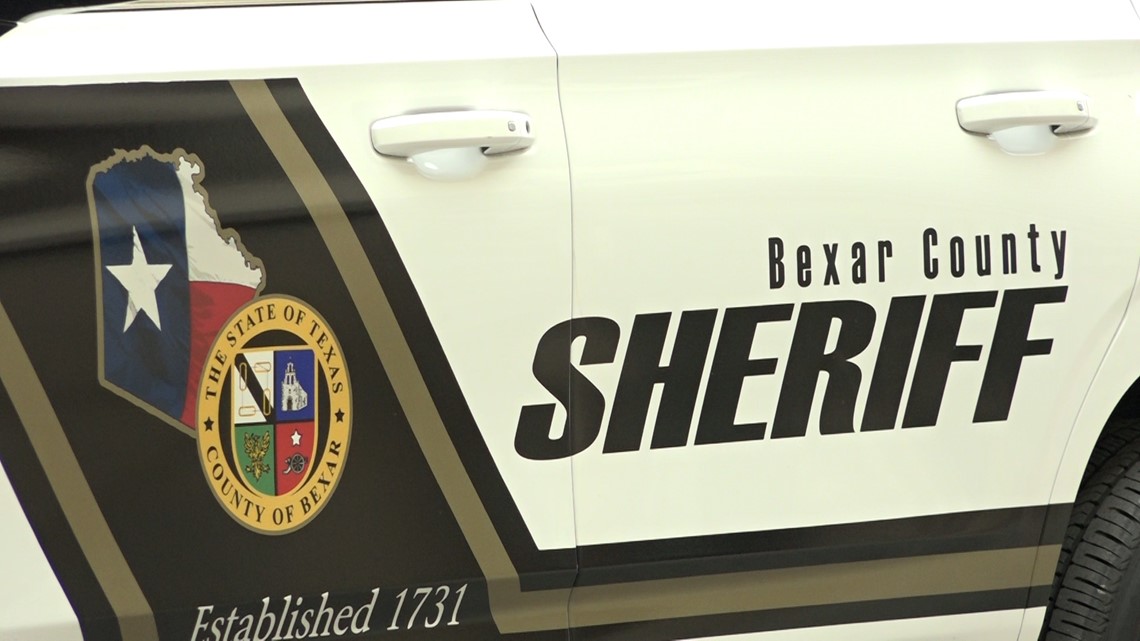 A proposed bill would require Bexar County to have nearly two deputies per 1,000 residents in unincorporated Bexar County.
A bill filed in the Texas House would require the county to almost double the number of patrol deputies. According to the bill text, it would set the minimum number of sheriff's deputies in Bexar County to 1.8 officers for every 1,000 residents of the total unincorporated area.
State Representative Steve Allison authored the bill, which has support from Democrats and other Republicans who represent the San Antonio area.
There's been a history of disconnect between Bexar County Sheriff's Office and the County Commissioners.
"Every year the sheriff has to go in front of commissioner's court and basically beg for public safety. It's not a priority in Bexar County," Ronald Tooke, president of the Deputy Sheriff's Association of Bexar County told KENS 5.
State Representative Steve Allison, whose district includes the northeast parts of Bexar County, says he's taken notice.
"[The bill] started with the ever-increasing concern of a lack of response time and lack of coverage from a law enforcement aspect out in the unincorporated areas of the county," Rep. Allison said.
"I sat in on the budget session at the commissioners court and just, weren't getting any traction now, so [I] had no alternative but to file this bill," Rep. Allison adds.
According to DSABC, there's less than 400 deputies out on patrol among the 600 total staff in the sheriff's office.
The DSABC says the bill would ask for 700 deputies to be deployed across the county.
"The recommended national level is something around 2.3 deputies per thousand. The reports, the data that was given to me that Bexar County, we're at 0.8," Rep. Allison says the bill would require the county beef up its staff within a five-year period.
Bexar County Commissioners were concerned what the fiscal impact would be, saying it would be an 'unfunded mandate' if the bill was passed.
"It doesn't feel particularly good to be the only county picked on in this way. We believe in increasing law enforcement," Commissioner Tommy Calvert said during Tuesday's meeting.
County Commissioners added 12 deputies during the 2023 fiscal year budget, although Sheriff Javier Salazar asked for 55 deputies.
Tooke says its not enough deputies to keep up with the growing population.
"Unincorporated Bexar County, it's getting bigger, so they really got to get ahead of this thing," Tooke said.
There's also some debate over who said this was a priority bill for Bexar County.
DSABC says they supported the bill, but Commissioner Justin Rodriguez said it was represented as a priority for the county.
Commissioner Rodriguez says he got a call from a member of Bexar County's legislative delegation that the representative co-signed the bill.
"They said, 'well, it was represented to us that this is one of Bexar County's priority bills.' And I said, 'well that's not the case, it's the first I've heard of it,'" Commissioner Rodriguez says he's supportive of law enforcement but wanted to understand where that information came from.
Tooke says it was 'misinformation' being shared to Bexar County's leaders.
"Whoever told the elected officials that we were calling everybody and saying, 'Bexar County, that's their priority bill, they sponsored this bill,' that it was us behind that, it was not us at all. I'd like to know where that came from," Tooke said.
Representatives Diego Bernal, Philip Cortez, Ray Lopez, John Lujan all co-authored the bill.
[embedded content]