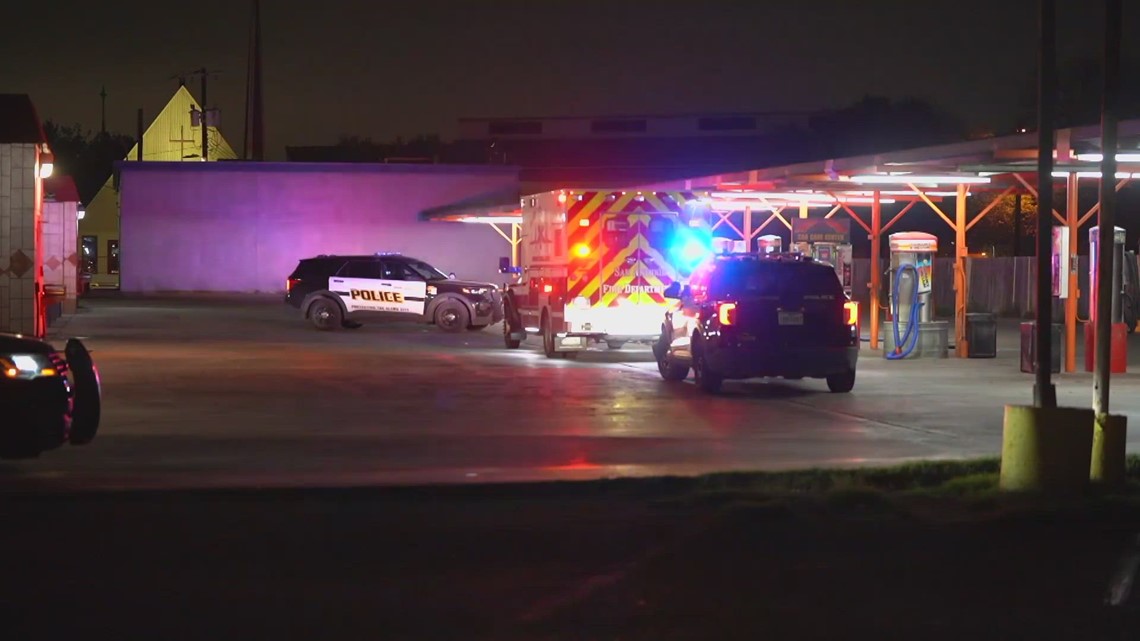 The victim told police he had gotten into an argument with the suspect right before he was stabbed by him.
SAN ANTONIO — Police are searching for a suspect who stabbed a man following an argument outside of a southeast-side store early Thursday.
The victim, who is in his 40s, says he got into an argument with the suspect near the Dollar Store. The suspect then stabbed him on his left side and ran off.
He was able to walk to a car wash to ask for help.
He was taken to University Hospital with a one-inch stab wound in stable condition.
Police searched the area on the ground and using SAPD Eagle trying to find the man who they say was wearing a gray sweater.
This is a developing story.
Since going on the air in 1950, KENS 5 has strived to be the best, most trusted news and entertainment source for generations of San Antonians.
KENS 5 has brought numerous firsts to South Texas television, including being the first local station with a helicopter, the first with its own Doppler radar and the first to air a local morning news program.
Over the years, KENS 5 has worked to transform local news. Our cameras have been the lens bringing history into local viewers' homes. We're proud of our legacy as we serve San Antonians today.
Today, KENS 5 continues to set the standard in local broadcasting and is recognized by its peers for excellence and innovation. The KENS 5 News team focuses on stories that really matter to our community.
Original News Source

Running For Office? Conservative Campaign Management – Election Day Strategies!