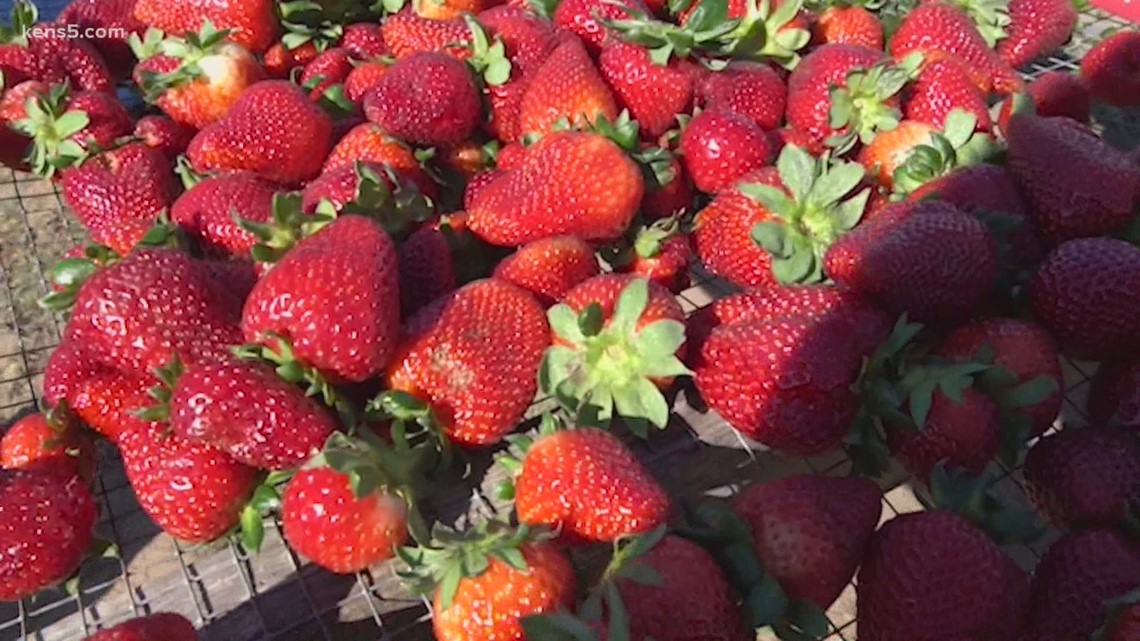 Organizers say the festival is a big generator for the South Texas economy.
SAN ANTONIO — The festival honoring the red and delicious strawberry is returning to Texas in 2023!
The Poteet Strawberry Festival will take place April 14-16 in Poteet, Texas. This is the festival's 76th year. Organizers say the festival is a big generator for the South Texas economy. An estimated $10-$12 million go back into Atascosa County and surrounding areas.
The festival also provides scholarships for local students, raises money for area non-profits, and supports arts and crafts businesses, farmers and growers.
Below are some of the features of the festival, according to organizers:
-14 Stages of live music and stage shows
– Business sponsors and vendors
– Local growers & farmers
– Family-friendly carnival
Since going on the air in 1950, KENS 5 has strived to be the best, most trusted news and entertainment source for generations of San Antonians.
KENS 5 has brought numerous firsts to South Texas television, including being the first local station with a helicopter, the first with its own Doppler radar and the first to air a local morning news program.
Over the years, KENS 5 has worked to transform local news. Our cameras have been the lens bringing history into local viewers' homes. We're proud of our legacy as we serve San Antonians today.
Today, KENS 5 continues to set the standard in local broadcasting and is recognized by its peers for excellence and innovation. The KENS 5 News team focuses on stories that really matter to our community.