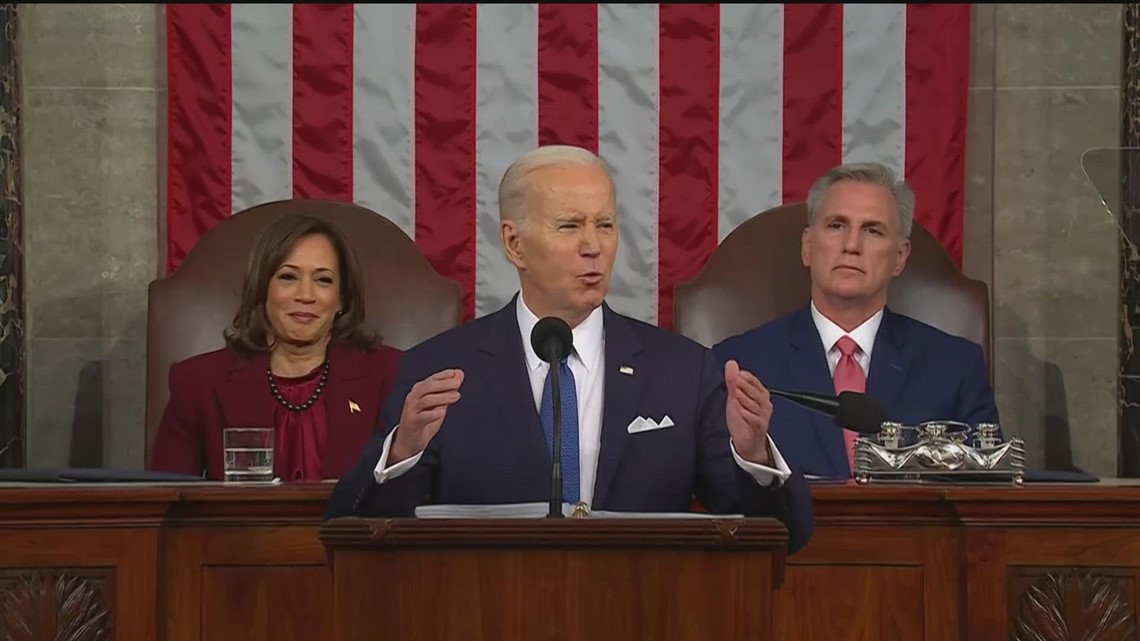 "American border problems won't be fixed until the Congress acts," President Joe Biden told lawmakers Tuesday.
SAN ANTONIO — President Joe Biden dedicated one minute of his State of the Union speech Tuesday to immigration and border security.
He called on Congress to, at a minimum, pass a targeted bill which would pay for border security equipment and patrol.
"Let's also come together on immigration and make it a bipartisan issue like it was before," Biden said. "American border problems won't be fixed until Congress acts."
The president also touted a recent policy shift, which has dramatically cut the number of Haitian, Cuban, Nicaraguan, and Venezuelan migrants crossing into the United States. The change is partly an expansion of Title 42, a pandemic policy first used by the Trump administration to curb immigration.
Biden stopped short of naming specific policies he'd prefer be included in any comprehensive reform package.
"If we don't pass my comprehensive immigration reform, at least pass my plan to provide the equipment and officers to secure the border and a pathway to citizenship for Dreamers, those on temporary status, farm workers, essential workers," he said.
Some Republicans were unhappy the president did not dedicate more of his second State of the Union address to border issues. A few members heckled the president, shouting "secure the border" during other parts of Biden's speech.
Before the speech, San Antonio lawmakers on opposite ends of the political spectrum each said they hoped Biden would throw support behind new immigration policies.
"All Americans should want a safe and secure border," U.S. Rep. Tony Gonzales, a Republican, said. "All Americans should want people fleeing political persecution and religious persecution to have a front door to be welcomed into this beautiful country of ours."
"No matter what people's politics are, most agree that the immigration system is broken," U.S. Rep. Joaquin Castro, a Democrat, said. "Both Democrats and Republicans need to work together to fix it."
[embedded content]