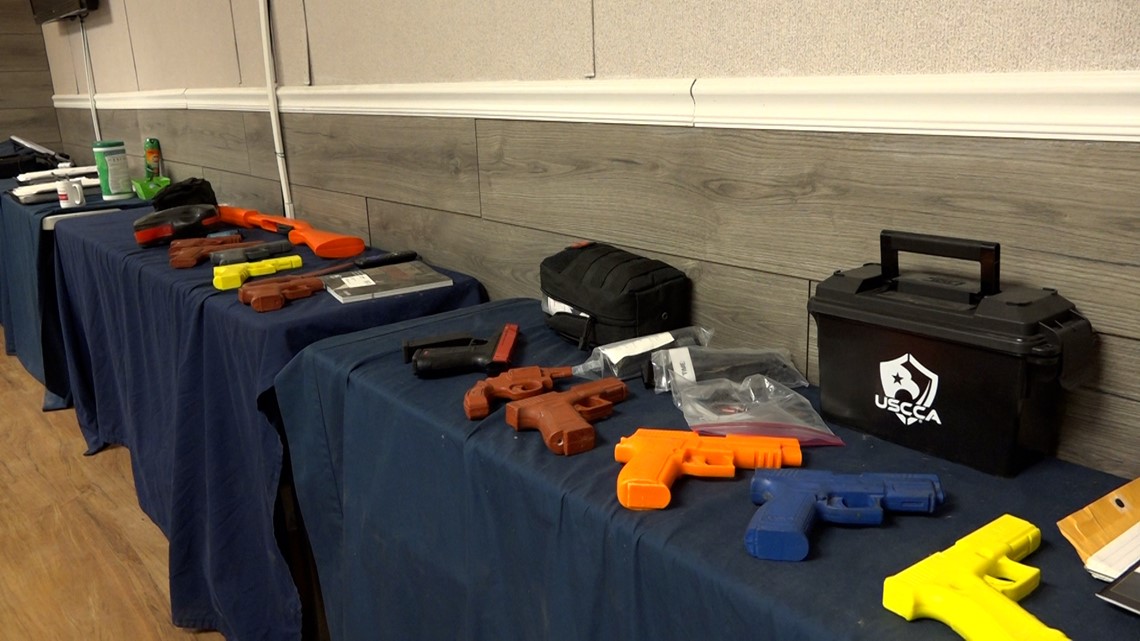 A gun store in Converse says it follows the federal background check system when selling or transferring firearms.
SAN ANTONIO — President Biden wants to stop guns from falling into dangerous hands.
He hopes his executive order issued this week will increase the number of background checks conducted on firearm purchases.
A gun shop in converse says it's already following federal law—while advocacy groups say additional change is needed.
At Lone Star Handgun—they have customers young and old.
"We also do a ladies' class and by far that's probably our most popular class other than our license to carry class," Jeremy Coppola, the store manager, retired from the US Marine Corps. Lone Star Handgun is a federal firearms license holder, and background checks can often take as little as 15 to 20 minutes or days.
"We're required to do federal background checks on anyone that either gets a firearm transferred to them or purchases a firearm," Coppola adds.
President Joe Biden's executive order also directs the US Attorney General to hold other sellers accountable who don't realize they're supposed to run a background check.
Nicole Golden with Texas Gun Sense says it clamps down on the bipartisan Safer Communities Act, which passed in wake of the Uvalde shooting.
"More than 4000 Texans are shot and killed every year and countless other injuries," Golden says.
There are gaps in the executive order, which also improves public awareness of extreme risk protective orders, commonly known as red flag laws.
Texas doesn't have such laws on its books, but lawmakers are hoping to change that.
"[There's] dozens of gun safety bills filed, and whole bunch of them are extreme risk protection order bills. We've supported those bills for many years in Texas, we have not been successful yet," Golden adds.
Coppola believes gun stores and responsible owners will continue following the rules.
But he's not sure what impact the order will have.
"It's going to apply one more hurdle to make it a little bit harder for law abiding gun owners to exercise their rights. A lot of the gun laws out there, if you're a criminal, you're probably not going to follow these executive orders or laws in the first place," Coppola said.
Original News Source

Running For Office? Conservative Campaign Management – Election Day Strategies!