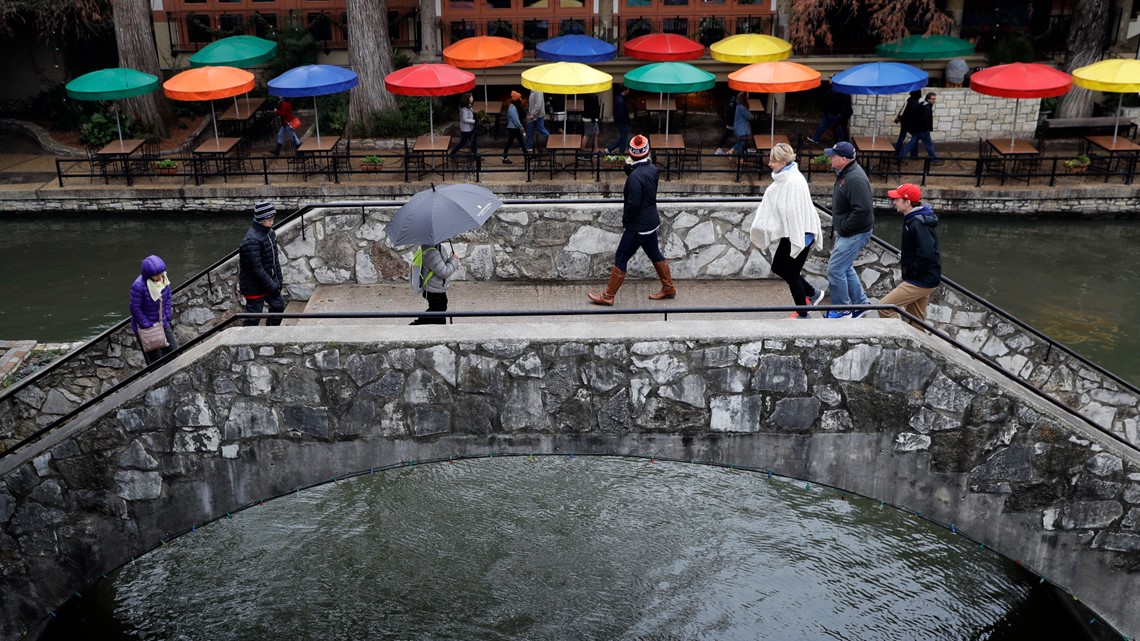 It remains to be seen if the showers were enough to make a dent in ongoing extreme drought.
SAN ANTONIO — It took more than three weeks of the new year, but Tuesday morning brought healthy showers and sorely needed rain to the San Antonio metro, which for months has experienced extreme or exceptional drought.
It remains to be seen whether the Tuesday rain was enough to make a dent in those conditions. But it was overdue for the Alamo City, which had experienced just 0.01 inches of rain all month long, according to the National Weather Service.
Tuesday was a different story, bringing 0.22 inches to San Antonio International Airport and twice as much to Randolph Air Force Base.
Here are the regional rainfall totals recorded over the past 24 hours by the NWS, along with radar estimate:
San Antonio International: 0.22 inches
Kelly Field: 0.17 inches
Randolph AFB: 0.44 inches
Stinson Airport: 0.22 inches.
Boerne: 0.81 inches
The Houston area contended with much more extreme weather. At least one confirmed tornado touched down in the area Tuesday afternoon, leveling homes and flooding streets in the region.
See the below graphic for the Houston-area communities where possible tornadoes were sighted.
Since going on the air in 1950, KENS 5 has strived to be the best, most trusted news and entertainment source for generations of San Antonians.
KENS 5 has brought numerous firsts to South Texas television, including being the first local station with a helicopter, the first with its own Doppler radar and the first to air a local morning news program.
Over the years, KENS 5 has worked to transform local news. Our cameras have been the lens bringing history into local viewers' homes. We're proud of our legacy as we serve San Antonians today.
Today, KENS 5 continues to set the standard in local broadcasting and is recognized by its peers for excellence and innovation. The KENS 5 News team focuses on stories that really matter to our community.