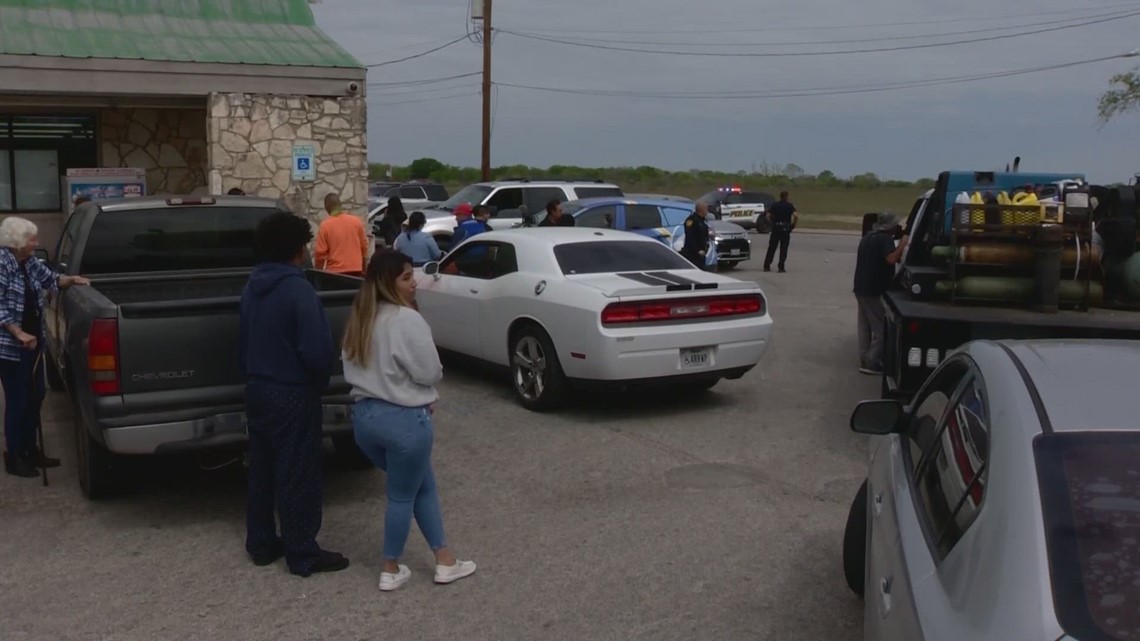 Neighbors say having only one escape route is frightening.
A spokesman did say the man is in stable condition, but they did not provide new information about what charges he may be facing.
The incident started around 1:30 near Southcross Ranch Road and Firestar Trail.
People who live in the community said many had a front row seat to the danger when officers surrounded and blocked the car of a man they said was wanted on a felony domestic violence charge.
Sandra, who lives just a few houses away from the spot where the man was shot, said she hit the floor when the gunfire started.
She said she and her neighbors felt trapped as bullets were flying, and then when the one road into the subdivision was closed for hours as police processed the scene.
"I was supposed to go to work at two o'clock. I couldn't. I couldn't get out," Sandra said, adding she was written up for missing a shift.
Sandra said her roommate was trying to get home at the time but instead spent almost four hours taking shelter under a nearby freeway overpass. Sandra said "She came home at 4:30. She didn't make it here till 8 o'clock."
A city code spokesperson said the current code requirement is that if a neighborhood has more than 200 homes, there has to be more than one way for people to escape. But people who live in the area said this subdivision was built in the early 1980s when the rules were different.
Sandra called the oversight frightening. "Yes it is kind of scary. It really is," Sandra said.
Having lived in the area for just a few months, Sandra said she has enjoyed the peaceful nature of the area, but now she is thinking about finding a new place, one the provides a way to get away from danger.
Original News Source

Running For Office? Conservative Campaign Management – Election Day Strategies!