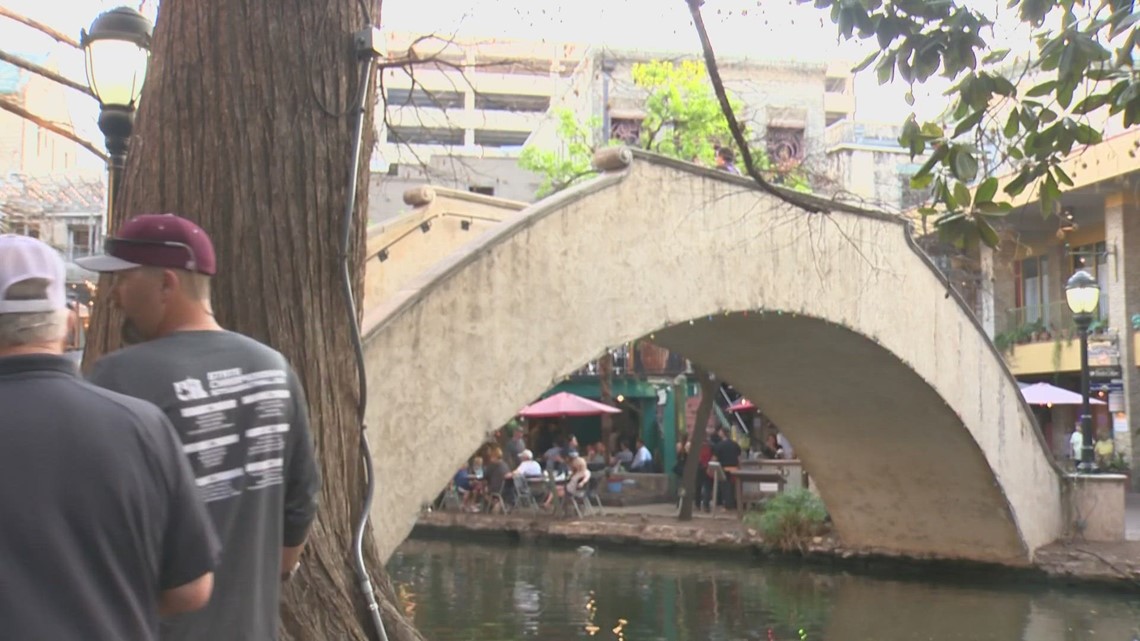 Business owners want to attract repeat visitors and locals alike.
SAN ANTONIO — A group of River Walk business owners is banding together to make the destination more exciting for visitors and locals alike.
"The Riverwalk has always been an icon of Texas and San Antonio tourism," said Terry Corless, owner of the Mad Dog's Restaurant Group.
Corless is the Chairman of the newly formed River Walk Business Group, though it's a title he doesn't boast about.
"I mean, we all have our respective titles they've given me Chairman," he said. "But it's really a conglomeration of invested long term people that are passionate about the Riverwalk."
The group was formed in the wake of the pandemic to advocate for river walk business owners. Corless said businesses in the area had to fight to survive.
"We came together during that crisis, and we became the voice," he said. "because we had to talk about our own survival"
One of the concerns of the River Walk Business Group is visitors coming to the River Walk again and again just to have the same experience. It's a pattern they hope to disrupt.
"Anybody that comes to San Antonio, and sees the climate, hears the jazz that's playing at On the Bend… this is a special, relaxing, fun environment. But we can add so much more to it," said Corless
With the worst of the pandemic behind them, Corless says the focus of the group will be steering the River Walk into the future. He said they group hopes to start developing it's own strategic plan similar to the one developed by the Airport.
"We've got started, we recognize the need, we formed the team, we've created the entity," he said. "And now we're really getting to work."