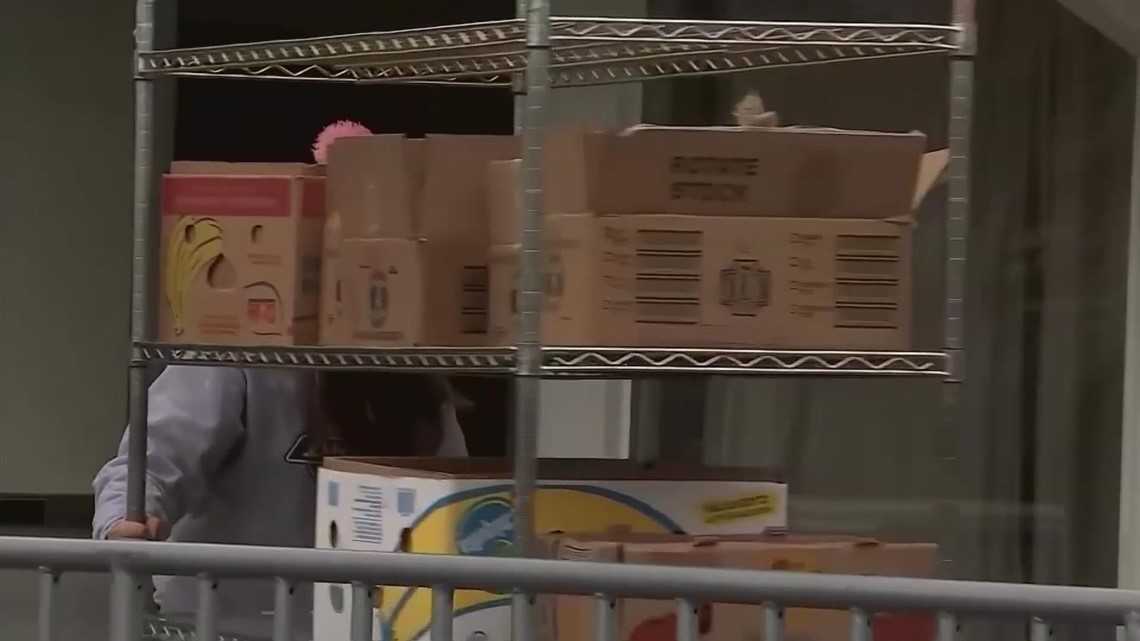 The San Antonio Food Bank has experienced increased demand since the fall when inflation triggered rising food costs.
Congress voted in December to stop the distribution of extra funds.
Stover is 64, lives on a fixed-income and loves his cat Bubba, a furry member of the family who he said seems to eat better than he does sometimes.
Stover has overcome years of adversity, having lived on the streets with no traditional place to call home.
Last July, Stover's old apartment complex stopped accepting housing vouchers due to new management, which opened the door for him to potentially end up homeless once again.
The San Antonio Coalition for Veterans and Families swooped in and helped Stover out by securing another apartment complex that accepted housing vouchers and was owned by a veteran himself.
"If you've been down in the gutter like I have throughout the years, every good thing that comes to you, you latch onto it and you don't let go," Stover said.
What Stover will miss most about the extra SNAP benefits is the ability to buy what he couldn't before.
"Every now and then you can get the pork ribs, not too bad. You're able to buy the bigger roll to be able to cut it into sections to make a meal with it," Stover said.
But he's more concerned how this will impact other families in San Antonio and surrounding communities.
"I'm thinking about the other families that could use that extra hundred dollars, especially the ones that have children," Stover said.
The San Antonio Food Bank has experienced an increase in food demand since the fall when inflation triggered rising prices at the grocery store. The boost in SNAP benefits proved beneficial for thousands of families, especially senior citizens like Stover who live on fixed incomes.
"Those cuts are very dramatic when folks are making difficult decisions about paying rent, paying for medicine and paying for food," said Melanie McGuire, San Antonio Food Bank chief program manager. "Not only does it hurt families economically it puts a lot of stress on families and that's what we're experiencing."
The San Antonio Food Bank has ramped up resources and worked on expanding volunteer operations in anticipation of increased demand. At the same time, the food bank is hoping to educate families on budgetary matters.
"We are absolutely mobilizing our volunteers, our staff to be able to meet those needs wherever those needs may arise," McGuire said. "It's been a while since many of our families who are on SNAP have renewed their benefits so there could be changes to their situation and those are important changes. We want to do both support every day need of food but also educate families on what they can be doing right now."