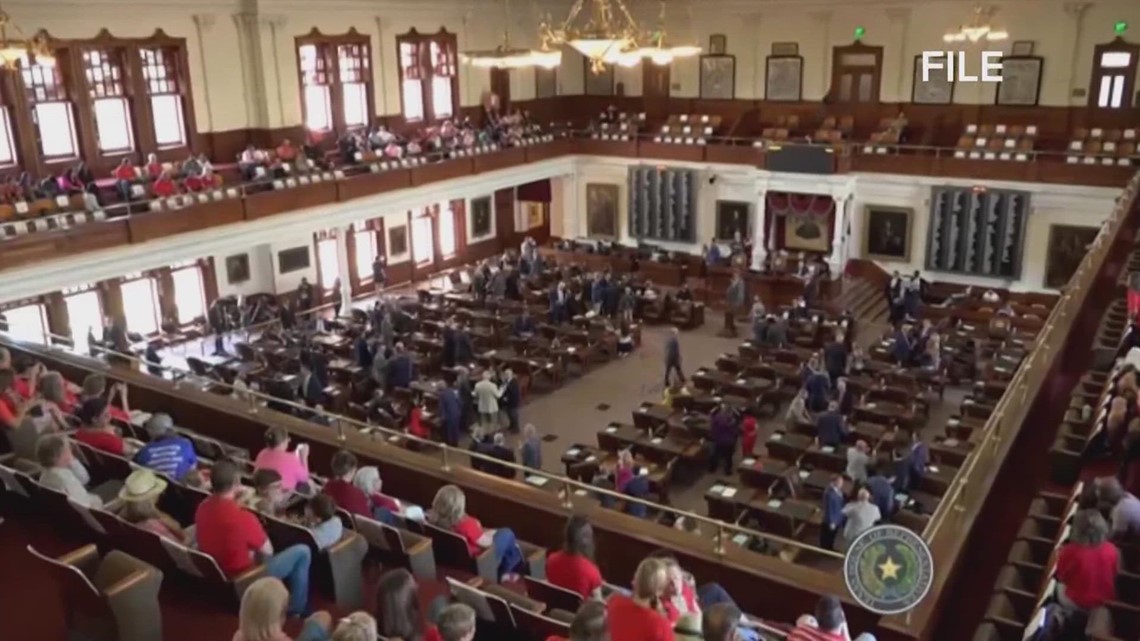 A Texas State representative made the proposal this week, which would be one of the largest pay bumps in state history.
On Tuesday—a house bill was submitted to give a $15,000 raise for teachers and a 25% pay increase for support staff.
Lawmakers are calling it the largest pay raise in state history.
Local teachers are demanding this change which they say is overdue.
"We were trying to sound the alarm [for two decades] and now we were ignored and now we're at a crisis level," Wanda Longoria is the president of the Northside American Federation of Teachers.
She spent 36 years as a teacher in Northside schools.
That experience is felt in San Antonio ISD, says Alejandra Lopez president of the San Antonio Alliance of Teachers and Support Personnel.
"Coming out of the COVID-19 pandemic, what we have found is that our educators are extremely tired and they are feeling overall a lack of respect in our profession," Lopez says.
This week—Texas State Representative James Talarico made the proposal and suggested it be funded by the state's $33 billion surplus.
"That's enough to give an across the board $15,000 pay raise for every teacher in Texas, a 25 percent increase for all support staff and still have more than half the surplus left over," Rep. Talarico said.
At a local level Longoria is hoping the pay raise can also be a recruitment tool.
Northside ISD reports 200 vacancies across its district.
"It's impossible to do the job that you're expecting us to do when you have multiple vacancies in the hundreds, but where we suffer the most is our special needs population," Longoria adds.
Northside ISD spokesman Barry Perez told KENS 5 that within Northside ISD, the Board of Trustees approved a $1,250 increase for teachers, librarians, counselors and nurses, or about a 2% increase compared to the pay they earned in the 2021-2022 school year.
Last night, the board says it approved an increase in the minimum starting hourly rates for some employees in child nutrition, some custodians, CDL bus drivers and some instructional assistants.
State Republicans such as Dan Patrick support a potential pay increase and said so during his inauguration address last week. Its not clear what his position is on this latest piece of legislation.
But Patrick has previously suggested the surplus be returned to taxpayers.
Lopez says it's not just teachers, but their schools and support staff that need the help.
"Teachers essentially have experienced a lost decade of wages directly tied to the state underfunding of public education, and then of course, rising inflation," Lopez said, citing a study from the non-profit Every Texan.
[embedded content]