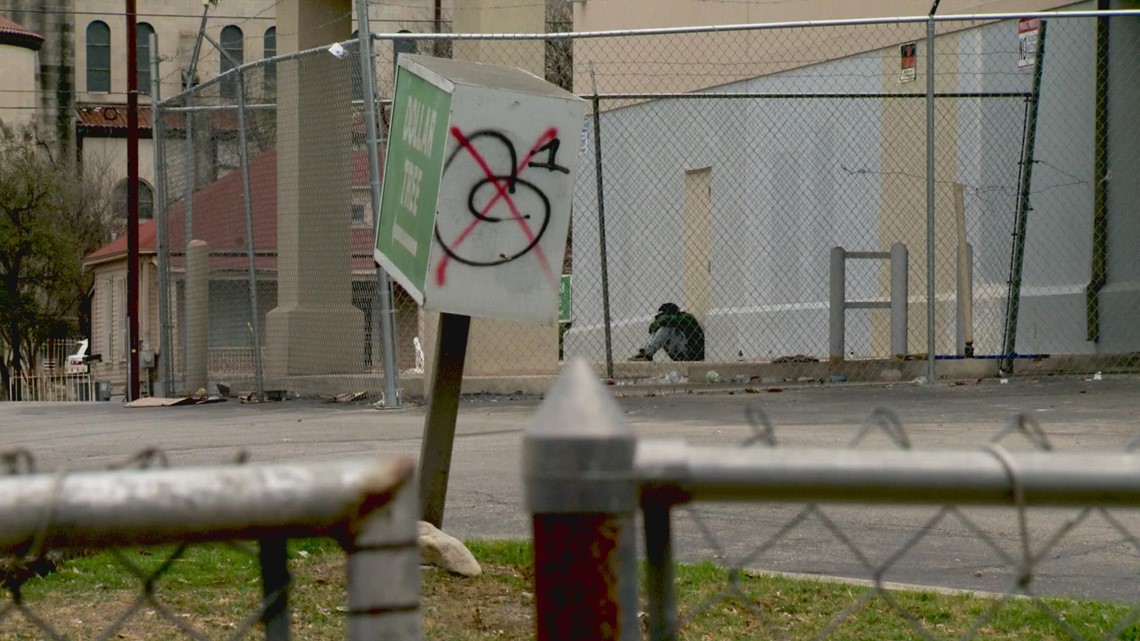 The store's district manager, according to SAPD, says the loud sound is legal because it's decibel levels obey city ordinance. Neighbors, however, can't sleep.
SAN ANTONIO — A loud noise is aggravating west-side neighbors, emanating from the Dollar Tree off Culebra and Zarzamora.
Our camera captured the piercing ring around 3:30 p.m. on Friday afternoon. But neighbors tell us it's even on during the night.
A manager at the Dollar Tree in question told KENS 5 they installed the sound machine for safety purposes. She said it's mainly women who work at the store, and they want to feel safe going to their cars after dark.
San Antonio Police Department officials said they were told by a Dollar Tree district manager that the sound's purpose is to deter solicitors who are hanging out on the property.
On Monday, police were called to the store following a noise complaint. When officers arrived, the sound was difficult to ignore.
SAPD said a district manager with Dollar Tree told them the sound is legal because it's not loud enough to violate city ordinance. Police left and informed the caller that this may be an issue to take to City Council.
"I understand you want to clear up the place, but where do these people go? Where do we go from here? Some of us don't have nowhere to go," said Miguel, a west-side neighbor.
Miguel says it's mostly addiction that keeps people behind the Dollar Tree.
"Now with that fentanyl, people are dying left and right out here," he explained. "When you're doing drugs out here, that noise isn't gonna stop people."
Miguel says he understands the safety aspect of the noise machine, but believes there's a better approach.
"Imagine someone scratching the chalkboard, but like forever," said Joel, who is also from the neighborhood.
He agrees with Miguel. He believes there's a more productive solution to move the city's unsheltered population.
"It's kind of like we're animals or something. Like a shock collar or something like that," Joel said, describing the loud sound. "[Dollar Tree employees] don't talk to us. They don't let us know nothing. They just call the cops on us and they get us arrested. There's people who have gone to prison for four years just for being here in front of the Dollar Tree."
Tony Vargas, who lives behind the Dollar Tree, says he just stays inside his home because the noise is robbing him of his peace.
"It's just like a loud beeping noise. It's just like BEEEEP," said Vargas. "All night. Even when I try to sleep, I can hear it…I don't even know what to do anymore. I wish it could stop."
On Friday afternoon San Antonio District 1 Councilman Mario Bravo approached management to come up with a compromise.
"My staff is in touch with the district manager of the Dollar Tree, so we're gonna see if we can all come together and have a conversation and see if there's a better way we can address these issues," said Bravo.
Bravo says he called Pastor Vincent with Harpers Chapel Ministries on the west side. Their organization conducts outreach efforts with our unsheltered neighbors.
Bravo plans to stop by the Dollar Tree Friday night to see if the sound is turned on. He says Pastor Vincent planned to do the same.
KENS 5 will keep you posted on this developing story.