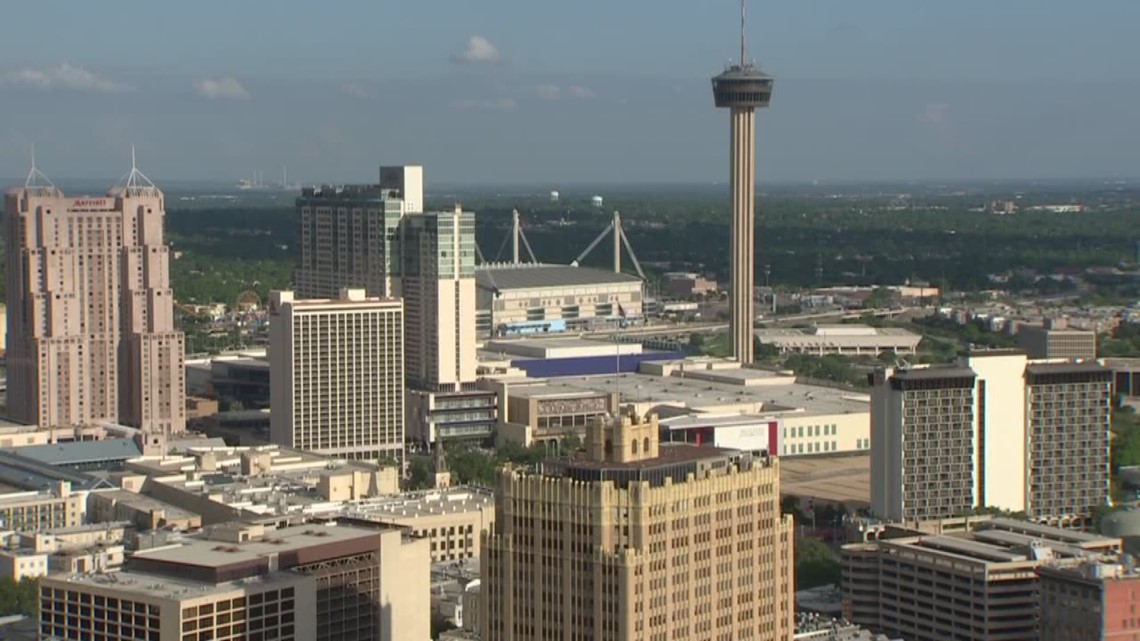 The city announced it was lifting its emergency orders more than three years after they were first announced. Here's what it means for you.
SAN ANTONIO — Thursday marked the end of the country's public health emergency status related to COVID-19, and San Antonio is following suit with its own pandemic orders as numbers continues to dwindle.
According to a city press release, Mayor Ron Nirenberg on Thursday lifted the local emergency declaration that he initially declared in 2020, midway through his second term. The move symbolically marks a major milestone in San Antonio's ongoing emergence from the pandemic, which once upon a time had Nirenberg issuing daily updates alongside health officials and saw him, along with leaders of other major Texas cities, pushing back against statewide limits against COVID-related mandates imposed by Gov. Greg Abbott.
"Despite the hardships COVID-19 presented in our daily lives, we continued to thrive by helping our neighbors daily to get through this pandemic together," Nirenberg is quoted as saying in the release.
It was a period in which, according to the city, more than 18,000 calls were made to the COVID-19 hotline; more than 626,000 COVID-19 tests were provided at no charge to residents; and more than $226 million were provided to families facing housing challenges due to the pandemic.
What changes with the lifting of the emergency declaration?
Given that Nirenberg amended the emergency orders over the past three years in accordance with the pandemic's ebbs and flows, any change that comes with the termination of those orders are largely symbolic.
But, the city said, its focus now turns to designing "a more inclusive public health approach" with a goal of enhancing health care access to a wider San Antonio population. In addition, Metro Health says it will discontinue consistent reporting of the latest vaccination rates, virus positivity rates and COVID-19 hospitalization trends.
At a certain point, the Risk Level dashboard that provided a broad but easily translated overview of COVID-19's immediate impact will be discontinued at some point.
What is staying the same?
Metro Health will "generally" continue to make coronavirus vaccines and testing available to residents, according to the city's release. It's also expected to continue using social media as the primary channel for communicating vaccination opportunities and other COVID trends.
To that end, the city is also continuing to emphasize the importance of staying up to date on COVID-19 vaccines. According to the most recent data available on Metro Health's online dashboard, 74.3% of the Bexar County population older than 5 months is fully vaccinated, while 15% is up to date on booster shots.
[embedded content]
Original News Source

Running For Office? Conservative Campaign Management – Election Day Strategies!