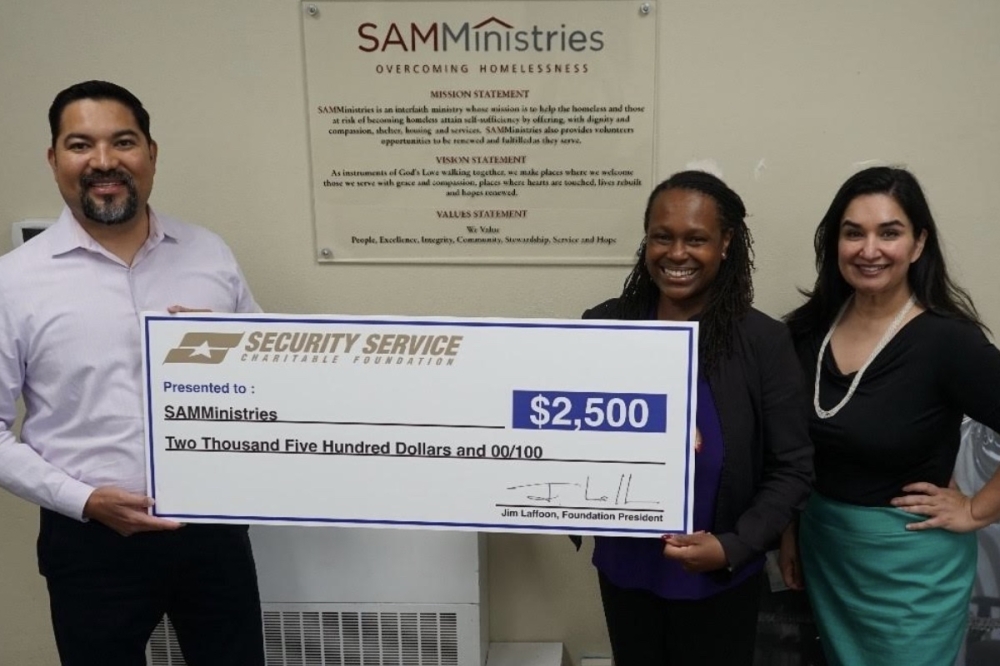 The Security Service Charitable Foundation, the charitable arm of San Antonio-based Security Service Federal Credit Union, announced Nov. 22 it is donating $2,500 to SAMMinistries to help fund necessities for the nonprofit's Children's Enrichment Center.
SAMMinistries is an interfaith ministry whose mission is to help the homeless and those at risk of becoming homeless attain self-sufficiency by offering with dignity and compassion shelter, housing and services, a news release said.
The Children's Enrichment Center is a licensed facility that provides Early Head Start, Head Start and after-school care for children ages 18 months to 12 years, the release said.
The center works with adults to address parenting challenges, facilitates key developmental skills to prepare children for school and helps teach personal hygiene skills, according to the release.
SAMMinistries President and CEO Nikisha Baker said homelessness is especially devastating for children.
"This $2,500 donation will help us continue to provide comprehensive and effective services that encourage growth and sustainability for our youth," Baker said in a statement.
The release said the donation will help to provide everyday essentials, such as diapers, snacks, educational software for building math skills and cleaning supplies for families experiencing homelessness. In 2021, SAMMinistries served 4,827 people in Bexar County through several programs that are integral to families' success.
"Everyone deserves to have a roof over their heads and a place to call home. The work that SAMMinistries does to help the homeless community is incredible, and we are here to help support their mission," said Julian Alanis, SSFCU's assistant vice president of insurance services.
The Security Service Charitable Foundation said it aims to help further Security Service Federal Credit Union's corporate goal of community service by contributing to deserving organizations and causes in the credit union's market areas.