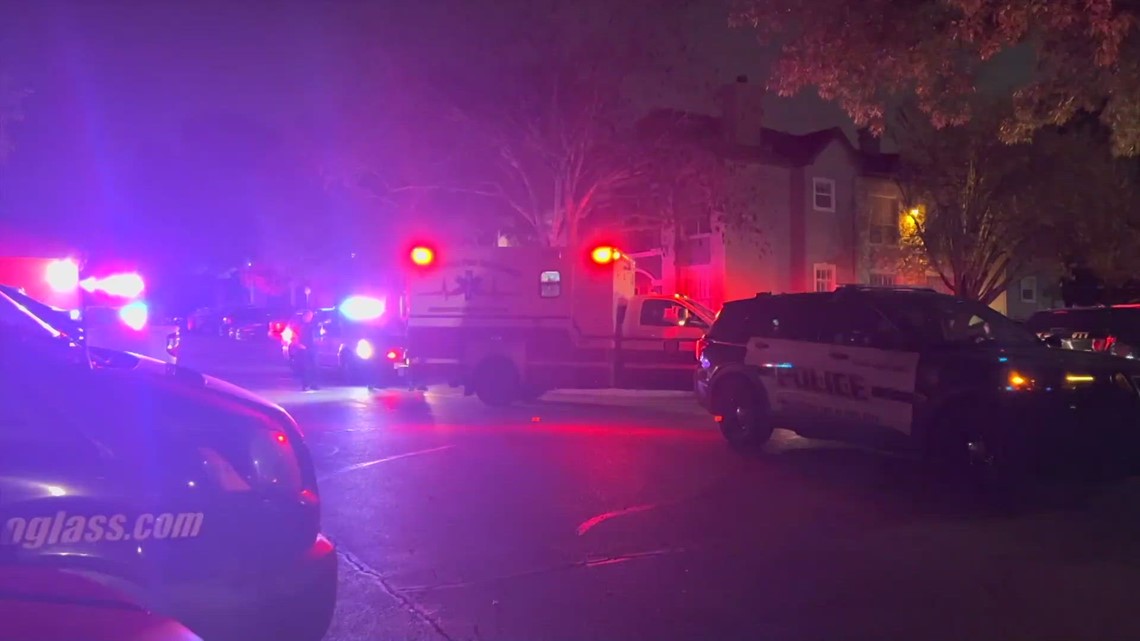 The incident happened just before midnight Tuesday on the northwest side of town. The suspect's condition is unknown.
SAN ANTONIO — Police shot a man in the leg after he allegedly pointed a weapon at an officer overnight on the northwest side, officials with the San Antonio Police Department said—the second incident involving an SAPD officer firing at a suspect within 24 hours.
The incident unfolded at an apartment complex on the 9800 block of Colonnade Boulevard, off I-10 near Wurzbach Road. Police arrived just before midnight for a reported disturbance between a man and a woman.
When officers arrived, police say, a 33-year-old suspect jumped from the window of a second-floor apartment. The situation escalated when he pulled out a gun and pointed it at an officer confronting him, authorities said.
That's when the officer shot the man in the leg. He was taken to the hospital in unknown condition.
"The female complainant was reportedly being beaten by the male and from witnesses reports, her face was all swollen and bruised when officers arrived," said Chief William McManus. "She has since left the scene."
The officer wasn't hurt in the incident.
McManus says the unidentified officer has been with the department for less than a year and will be placed on administrative duty, which is standard procedure, while the incident is being investigated.
Since going on the air in 1950, KENS 5 has strived to be the best, most trusted news and entertainment source for generations of San Antonians.
KENS 5 has brought numerous firsts to South Texas television, including being the first local station with a helicopter, the first with its own Doppler radar and the first to air a local morning news program.
Over the years, KENS 5 has worked to transform local news. Our cameras have been the lens bringing history into local viewers' homes. We're proud of our legacy as we serve San Antonians today.
Today, KENS 5 continues to set the standard in local broadcasting and is recognized by its peers for excellence and innovation. The KENS 5 News team focuses on stories that really matter to our community.
Original News Source

Running For Office? Conservative Campaign Management – Election Day Strategies!