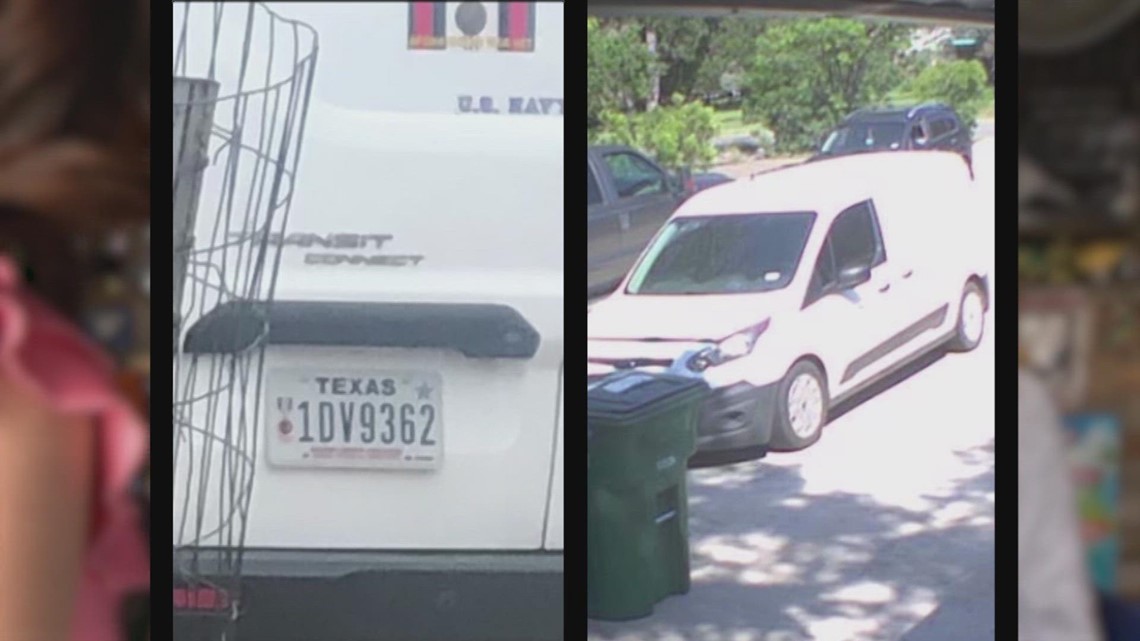 Residents believe their community is being targeted, and one victim said the thieves entered her home.
SAN ANTONIO — A rash of break-ins has a north-side neighborhood on edge.
At about 4 a.m. on Monday, Jan. 9, several vehicles were ransacked in the Shady Oaks community.
"The scary part is they went into my house," said Susan Del Toro. "It's one thing that they were in my car and took my husband's van, but the fact that they were brave enough to go inside … I feel violated."
According to Del Toro, the thieves broke into her SUV and found a garage door opener. The burglars entered while the family was fast asleep.
"When they were inside, they hit the jackpot," she said. "They found the keys [to my husband's van]. They took some tools and some things. Then, they drove off in his van."
Del Toro's husband is a disabled veteran. His van has "Retired Navy Seabee" and "Afghan Tour" stickers on it. The license plate is "1DV9362."
The burglars reportedly visited five other homes on Del Toro's street that night.
A few blocks over, about half a dozen people were also victims of the apparent neighborhood raid.
"They stole about $4,000 worth of tools probably," said Ryan Spring.
Surveillance video shows a black SUV pulling up to Spring's home. A passenger wearing a yellow jumpsuit gets out and approaches the truck. Spring says the thief pried open his truck cover, causing damage. About half an hour later, a silver car stops in front of the house. The same person wearing a yellow jumpsuit gets out.
"They were over there on the curb looking on the ground like they dropped something," said Tracey Spring.
The Spring's captured surveillance footage of a black SUV and silver car driving through the neighborhood each night. They believe Shady Oaks is being targeted.
"It's ridiculous at this point," said Tracey. "We work hard. With inflation and everything costing so much, it's going to cost a lot to replace what was stolen."
"People who do this; it's not a one-time thing," said Cody Flores. "It's a habitual thing."
Flores' truck was also broken into on Jan. 9. He would like to see frequent police patrols and stiffer consequences for theft.
"The penalties need to be harsher," said Flores. "Whether it's the district attorney or law enforcement in general, something needs to happen. There needs to be a concerted effort to catch these people. I feel like it's always a reactionary thing."
Del Toro is thankful the door to her house was locked that night.
"Something that I learned is your garage door has a lock button," she said. "You can lock that and then your remotes don't work. So, don't leave your remote in the car, make sure you lock your garage door opener and lock the door to your house. The other thing that's really important is newer cars have a GPS tracking system. A lot of them are free and you can register your car. It won't track it while it's moving, but it will show you where the car is once it stops."
We reached out to the San Antonio Police Department (SAPD) for comment and haven't heard back yet. Anyone with information on the Shady Oaks burglaries is asked to call SAPD's non-emergency line at 210-207-7273.
[embedded content]