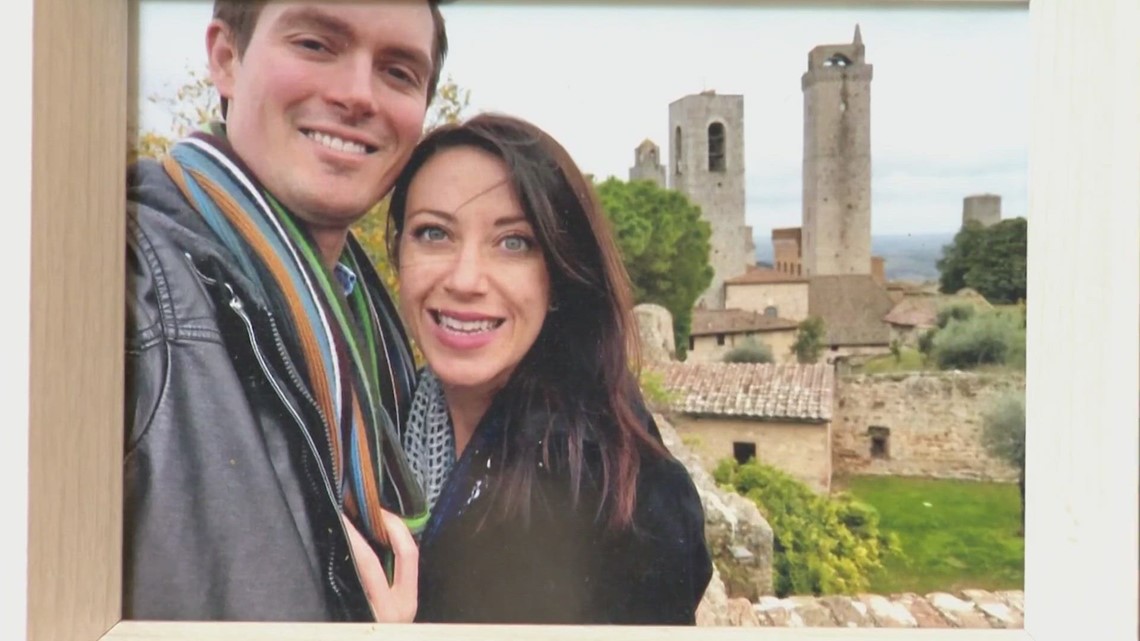 Sheena Nageli was a pediatric chiropractor who touched many lives. The mother of two died suddenly last week.
BOERNE, Texas — The greater San Antonio community is coming together to support a family suffering a devastating loss.
Sheena Nageli was a pediatric chiropractor in Boerne. The mother of two died suddenly last week.
"Every day I pray that she would just be there," said Sheena's husband, Nick Nageli. "I pray that she would walk around the corner, and I could give her a hug."
On April 20, Juliette Joy came into the world living up to her name. Her parents, Sheena and Nick, were thrilled to welcome their second child.
"I'm going to pray that over [Juliette] her entire life; that she continues to smile and bring out the best in others," Nick said.
The joy of gaining one family member is now mixed with the grief of losing another. Five days after giving birth, Sheena passed away from an unexpected illness.
"None of it had anything to do with the birth of our child," said Nick. "It was just a hard thing because I'm looking at my baby girl and I just – I have no idea how to do it."
On top of planning a funeral and figuring out childcare, Nick is collecting letters so that one day his children will know who their mother was.
Sheena also leaves behind a 3-year-old son, Leo.
"Sheena was amazing," said Nick. "She lived for three things; she lived for Jesus, she lived for her family, and she lived to take care of others. She was a pediatric chiropractor who brought life and love to everything she did. She helped people with nutrition. She was also a doula; she got to witness birth and help people give birth. She would nurture on so many levels. People would get their cup filled by my wife's beautiful presence. I believe that she brought the light of Jesus to everything she did."
Darah Coy is Sheena's longtime friend. She and her husband set up a GoFundMe page to help with mounting medical, funeral, and childcare expenses.
"Sheena was so caring," said Darah. "My husband and I, in certain ways, are serving as a hub of communication between the community and the family. I am getting such an incredible picture seeing this web of the impact that she made. Sheena was only in this community for a year and a half, but people are coming out saying, 'I met her in a grocery store,' 'I met her in the line picking up for childcare,' 'She cared for me.' Whether she knew someone for a minute or their whole life, she was such a consistent person in her character."
Despite his deep grief, Nick felt it was important to share a message with the community.
"Sheena would want everyone to know that Jesus loves them," said Nick. "To the husbands; hug your wife and tell her how much you love her. Because one day, you might wake up and you can't."
To help the family financially or send a memory of Sheena, click HERE.
Prayers are greatly appreciated.
Original News Source

Running For Office? Conservative Campaign Management – Election Day Strategies!