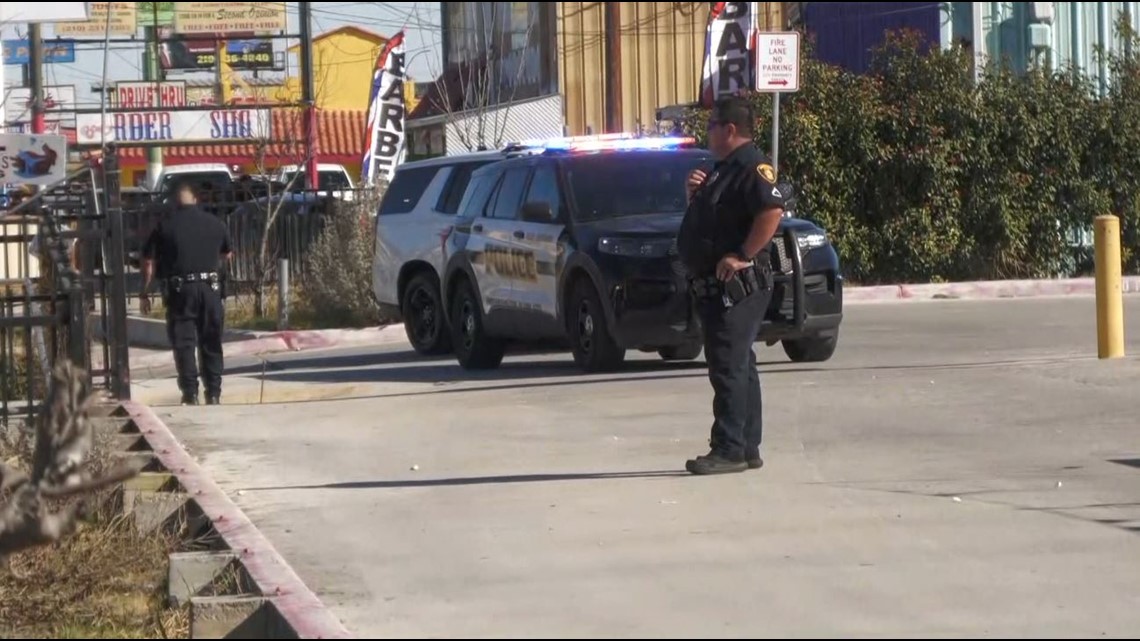 No one was injured in the gunfire, which SAPD called an isolated incident.
SAN ANTONIO — John Jay High School, located in far-west San Antonio, was placed on a modified lockdown around 2 p.m. Wednesday when someone fired several times into the air nearby, authorities said.
No one was injured in the gunfire. Between 10 and 15 rounds were fired.
Sergeant Chris Waclawczyk, with the San Antonio Police Department, identified the shooter only as a relative of a John Jay student. A second student in the area left the area after the shots were fired.
Waclawczyk said the incident was isolated, adding there is no ongoing threat. But it's unknown how much longer the lockdown will continue.
This is a developing story. Check back with KENS5.com for updates.
>TRENDING ON KENS 5 YOUTUBE:
Since going on the air in 1950, KENS 5 has strived to be the best, most trusted news and entertainment source for generations of San Antonians.
KENS 5 has brought numerous firsts to South Texas television, including being the first local station with a helicopter, the first with its own Doppler radar and the first to air a local morning news program.
Over the years, KENS 5 has worked to transform local news. Our cameras have been the lens bringing history into local viewers' homes. We're proud of our legacy as we serve San Antonians today.
Today, KENS 5 continues to set the standard in local broadcasting and is recognized by its peers for excellence and innovation. The KENS 5 News team focuses on stories that really matter to our community.