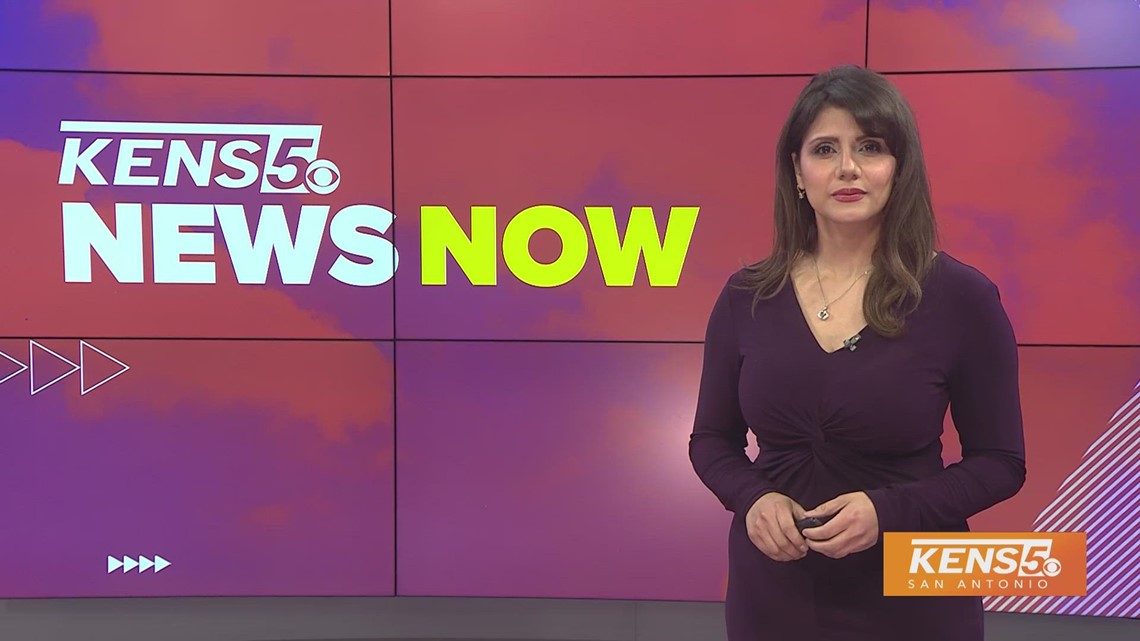 Follow us here to get the latest top headlines with KENS 5 anchor Sarah Forgany every weekday.
SAN ANTONIO — Bombshell testimony in the courtroom Monday revealed an alleged confession by Air Force Major Andre McDonald, who faces life in prison if found guilty of killing his wife in 2019. Testimony from Andreen McDonald's sister and mother illustrated a 41-minute phone call taken last Friday where Andre admitted to stomping on his wife until she died over a business-related argument.
A gunman killed seven people at two agricultural businesses in Northern California, plunging the state into mourning again in the wake of its third mass killing in eight days. Officers arrested a suspect in Monday's shootings, 67-year-old Chunli Zhao, after they found him in his car in the parking lot of a sheriff's substation
Watch those stories and more in KENS 5 News Now! Follow us here to get the latest news, weather and sports headlines with the KENS 5 morning team every weekday from KENS 5.
Since going on the air in 1950, KENS 5 has strived to be the best, most trusted news and entertainment source for generations of San Antonians.
KENS 5 has brought numerous firsts to South Texas television, including being the first local station with a helicopter, the first with its own Doppler radar and the first to air a local morning news program.
Over the years, KENS 5 has worked to transform local news. Our cameras have been the lens bringing history into local viewers' homes. We're proud of our legacy as we serve San Antonians today.
Today, KENS 5 continues to set the standard in local broadcasting and is recognized by its peers for excellence and innovation. The KENS 5 News team focuses on stories that really matter to our community.