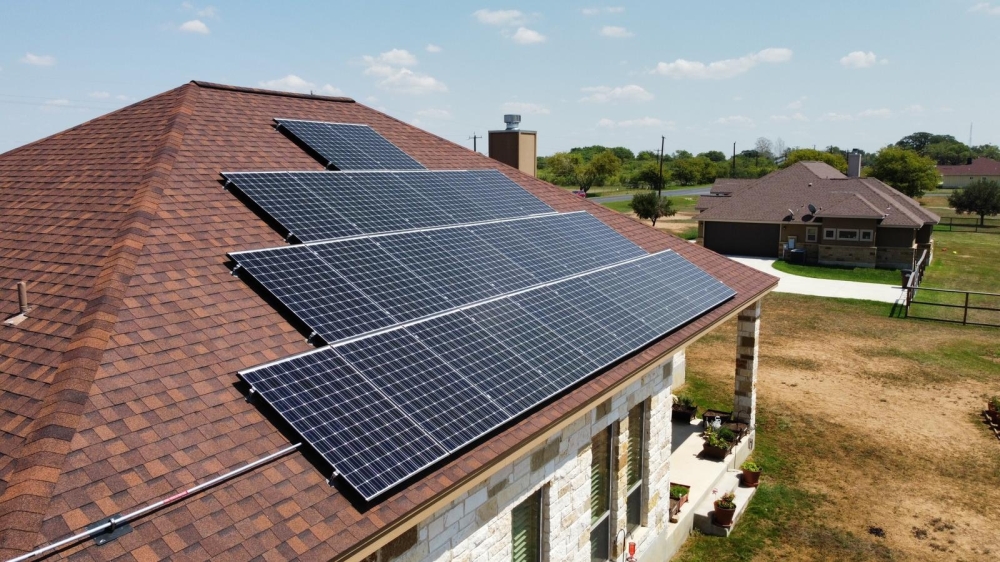 With the use of solar energy, Smartworld Energy provides its customers with energy-saving solutions that can help them save money and the environment.
The majority of their business comes from referrals from happy customers. Owner and Founder Gustavo Mendoza said Smartworld Energy has relationships with builders, electricians, roofers, and other companies that refer business because they trust the quality of their work and their honesty and transparency.
"We are all about transparency. We tell our customers everything they need to know. We see ourselves more like a consultant and an education process more than trying to sell them something," Mendoza said. "I want to make sure that people understand what they are getting. And make sure that they know exactly how this works."
Mendoza became interested in solar energy due to his belief that natural resources are wasted daily.
"We don't realize that we are wasting natural resources and that we are contaminating the planet. And our kids are going to have to pay a high price for the action that we have taken," Mendoza said. "The reason why I got into solar is not only environmental care, but also making sure that we leave a legacy behind for generations to come."
To save consumers money by eliminating the need to buy fossil fuels, Mendoza founded Smartworld Energy 15 years ago as part of his commitment to the environment. There are a few reasons why he chose San Antonio to grow and start his business.
"On average, San Antonio has more than 300 days of full sunlight. It's about 60 days a year that we have weather that is cloudy or rainy. This is the perfect location in this part of Texas for solar energy because of the amount of sunlight that on average falls in here," Mendoza explained. "The other reason is that CPS energy, the energy company in San Antonio, is very committed to having in the portfolio renewable energy as a part of their mix of energy production. So we have the full support of them and the city of San Antonio to push solar into the market."
Homeowners can benefit from the CPS Energy rebate as well as federal tax credits when they invest in a solar energy system.
Smartworld Energy offers free energy analysis to help determine the right amount of solar panels needed to power a home or business. Monthly energy consumption and the amount of space in a home will ultimately determine the number of solar panels needed.
One initiative that sets Smartworld Energy apart is lifetime warranties on installations. Due to Smartworld Energy's careful approach to installation, fewer repairs are needed, which has led to its lifetime warranty policy.
"We're doing something right, so we promise people that every repair that they need as long as we are alive is going to be for free," Mendoza said. "We're not going to charge them anything because we know how to install it the right way and we don't have to come back and fix it. The warranty is transferable to the new owner if they sell the house. We still honor the original warranty on installation as long as nobody else touches the system or makes any modification to it."
Honesty and ethics and good customer service are at the heart of Mendoza's business practices.
"We are a small company. We don't have the financial resources of a large corporation. But what we do have is good work ethics, honesty and transparency," Mendoza said. "We go out of our way to make sure people are happy with the product and with the installation and that they're actually saving money on their energy bill. Whatever it takes to make sure that we deliver what we promise is the main purpose of the way that I run a business here day-to-day."
To learn more about Smartworld Energy, visit their website or call 210-853-5656 for more information.
The above story was produced by Community Impact's Storytelling team with information solely provided by the local business as part of their "sponsored content" purchase through our advertising team. Our integrity promise to our readers is to clearly identify all CI Storytelling posts so they are separate from the content decided upon, researched and written by our journalism department.