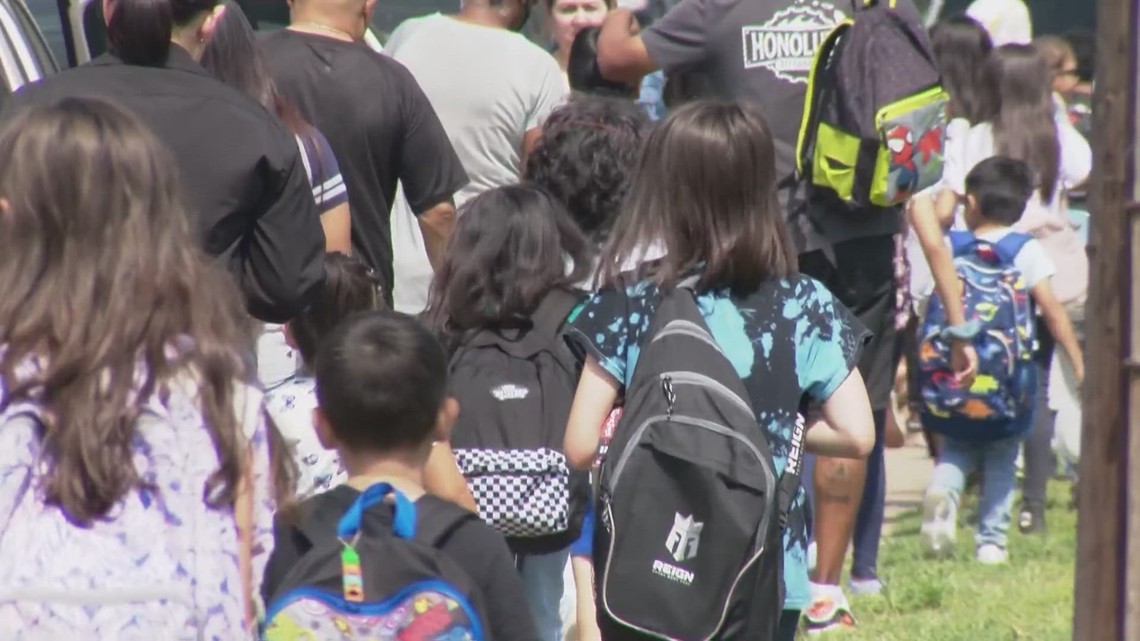 The move comes just a couple weeks after an Instagram post threatened to bring a gun to Scobee Middle School.
SAN ANTONIO — Students at Southwest ISD will not be allowed to bring backpacks to school starting Monday as a precaution to reduce the chances of someone bringing weapons onto campus.
The district informed parents through a letter on Thursday about the updated policy and released a video last week explaining what led to the decision. Backpacks are banned through the remainder of the school year.
In the video, the district cites an increase in fake social media threats.
Axel Reyes, a 6th grader at Scobee Middle School, recalls hearing about the Instagram post that threatened to bring a gun to school a couple weeks ago.
Scobee Middle School Principal Jorge Cruz stated in a letter to parents that no weapon was found on campus and the students responsible were found in coordination with law enforcement.
Priscilla Sanchez, a mother of a pre-k student is on board with the no backpack policy.
"There's some sketchy kids these days, irresponsible kids," Sanchez said. "Anything for the safety of my child."
"We understand this may inconvenience some students, but this new policy is necessary to reduce the risk of dangerous items being brought onto campus," reads a letter to parents.
● Small bags and/or clutches – 5.5" x 8.5" or smaller
● Clear Bags – (Plastic, vinyl, or PVC) 12" x 6" x 12"
● 1-Gallon Clear Freezer Bag – (Ziploc bag or similar) 12" x 12" or smaller
Southwest ISD also encourages parents to speak with their children about the importance of not bringing weapons on campus, even if they're toys because doing so can result in disciplinary action.
Anonymous tips can be provided through Southwest ISD's online portal regarding safety concerns.
Original News Source

Running For Office? Conservative Campaign Management – Election Day Strategies!