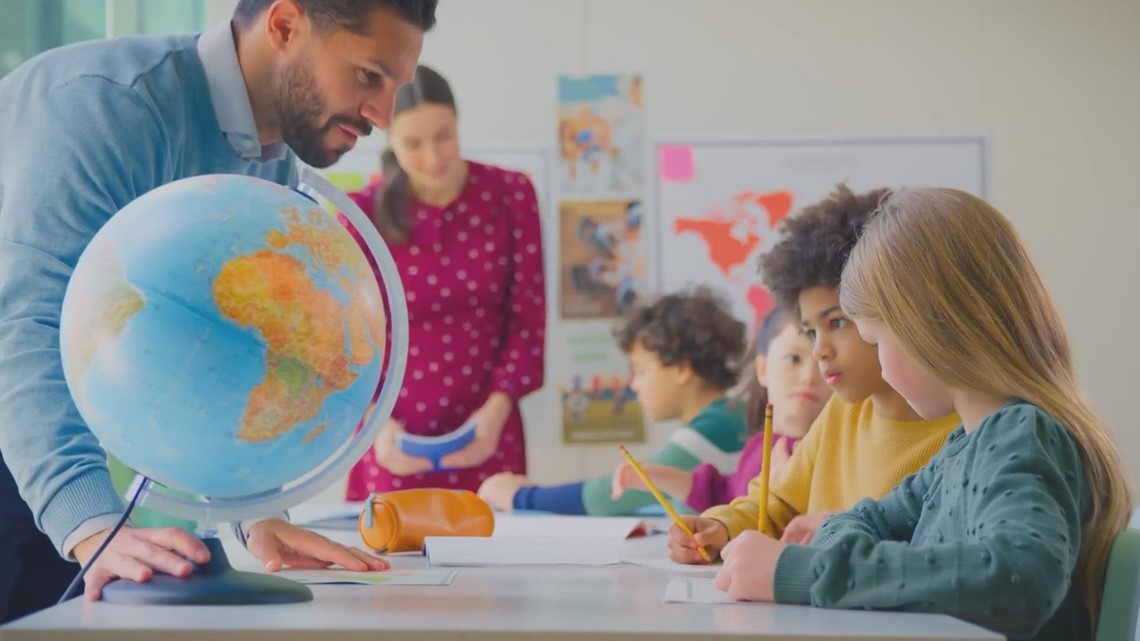 With the school year coming to an end doctors say teachers need to take care of themselves and rejuvenate over the summer.
TEXAS, USA — Right now there is a shortage of teachers across the U.S. and even here in Texas, and a lot of it stems from teacher burnout.
A new report says the mental health of school staff is suffering. The survey was conducted by the RAND Corporation in January and included close to 4,000 teachers and principals.
"Recovering from COVID, I think has been a really big struggle. And it is still continuing," said veteran teacher Carrie Dennis from Northside ISD's Folks Middle School, who has felt burnout before. She says teachers need to be in tip top shape physically and mentally. "If you really are struggling and you feel like you need extra help, that's huge."
"We can deal with the burnout that teachers face by taking that whole person approach of their care, because a lot of times mental health is linked to physical health," said Dr. Leah Joseph, a Teladoc primary care physician.
According to the RAND survey four out of five working aged adults do not have a strong relationship with a Primary Care Physician. The average wait time for an appointment is 26 days. The length of time for that appointment once it arrives, is only 18 minutes.
Becky Pringle, the head of the TEA says we need to make sure teachers are getting the support all they need to support the students they love.
"We see our teachers doing more every single day to stand in the gaps for students to meet their unique needs," she said.
RAND also found 59% of teachers said they very often or always feel burned out at work. 48% of principals said the same thing. And with teacher burnout at an all-time high, routine PCP checkups are extremely important, but time to take to get to the doctor is hard to come by.
"We can meet them at their location without them having to physically go to an office. And we can spend sometimes more time with them because we're meeting them one on one without the distractions," Dr. Joseph told us.
"I'm a big advocate for getting checked out. As soon as as soon as a little something bothers you," Dennis said.
[embedded content]
Original News Source

Running For Office? Conservative Campaign Management – Election Day Strategies!