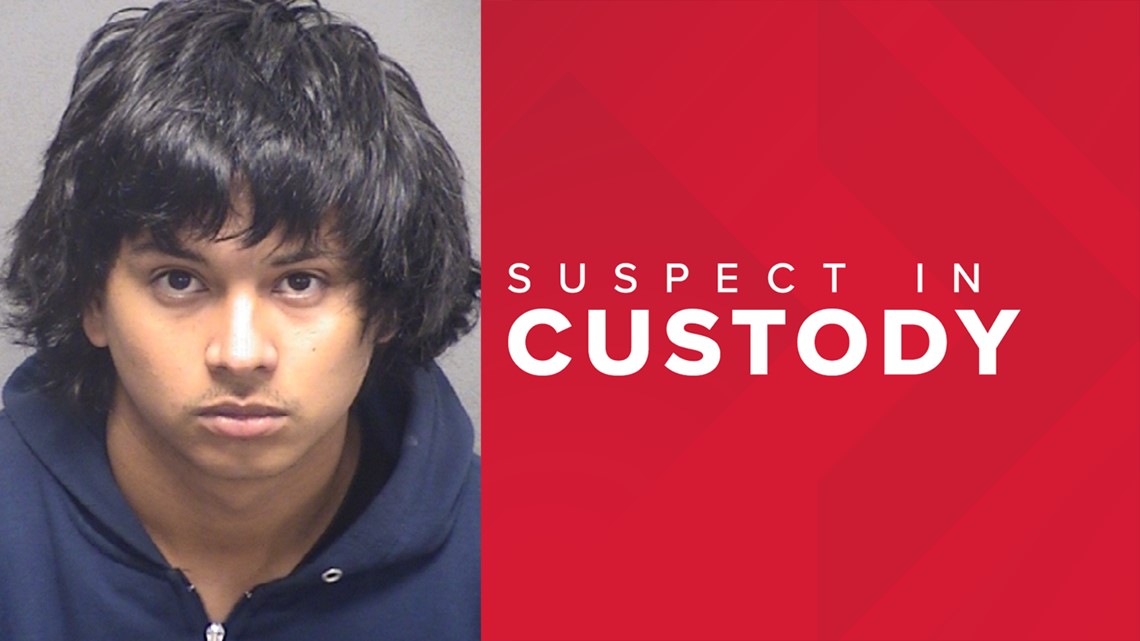 While the teen was being questioned by SAPD he confessed to committing murder back in February.
SAN ANTONIO — According to an arrest affidavit, one teen confesses to murdering a man last month while being questioned by SAPD for an arrest made near a Dollar Tree on the northwest side Friday.
The teen is identified as 19-year-old, Sebastian Segovia who was arrested Friday for criminal mischief and evading arrest. While being questioned by SAPD officers Sebastian confessed to stabbing a man in the neck and was charged with capital murder, according to SAPD.
The affidavit says, a Dollar Store manager on the 3000 block of Fredericksburg Road requested SAPD officers stand outside as he closed fearing a teen who caused a disturbance earlier at the store would return.
As officers waited Segovia arrived at the store and throwing rocks at them and hitting a patrol car, officers chased and arrested him, SAPD says.
While Segovia was being questioned he confessed to committing a murder at the Sorrento Apartments on Feb. 23.
According to the affidavit, Segovia says when he was homeless and looking for someone to rob stabbed a man in the neck three times that was sitting by himself at the apartments. Afterwards he pushed the man into the bushes and took his wallet.
Segovia also described in detail the contents of the man's wallet as a social security card, gift cards, VIA bus card, library card and COVID vaccine card, the affidavit says.
Segovia admitted the man he stabbed might have had special needs after hearing him say "I'm sorry" as he stabbed him. The man was autistic according to the affidavit.
Original News Source

Running For Office? Conservative Campaign Management – Election Day Strategies!