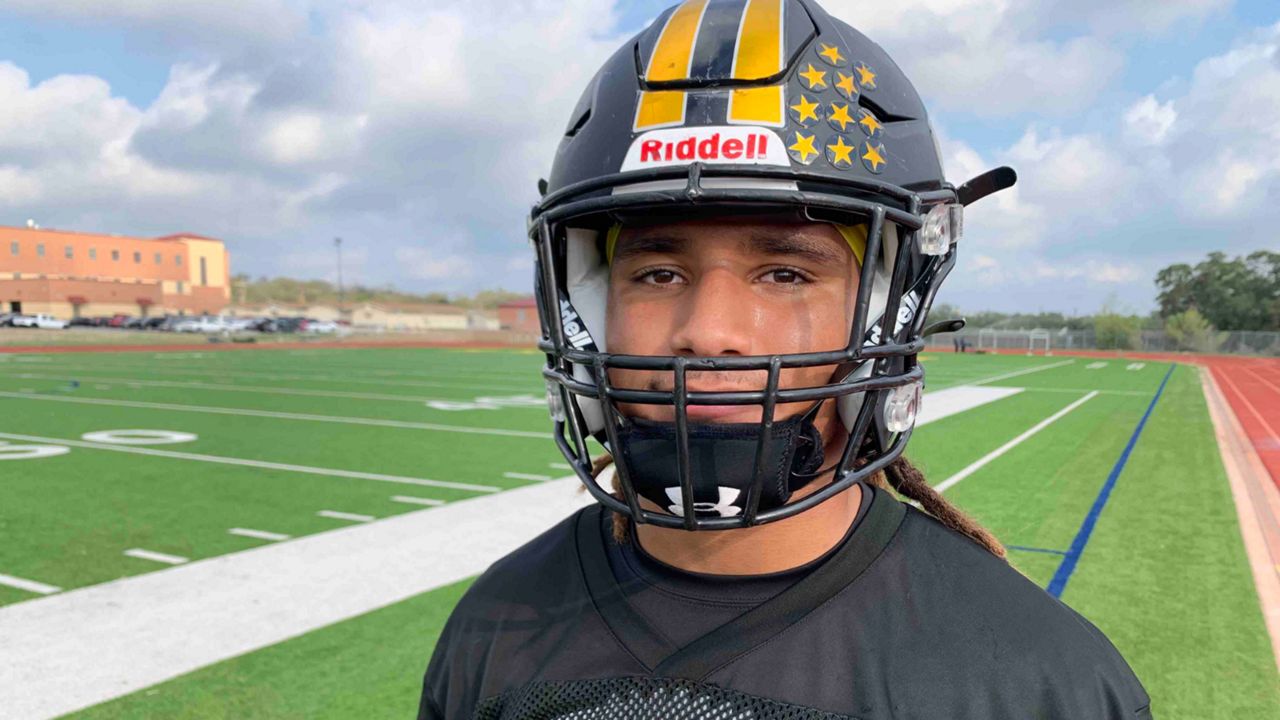 SAN ANTONIO — Tyler Turner is driven by the game of football.
The San Antonio Brennan senior has started on varsity since he was a freshman. He's since worked his way into being one of the top players in Texas.
"I really love this game, and I love everything that comes with it," Turner said. "What it takes to be great and to set yourself apart is something very tough for some people to understand, but I think once you understand it, and you get it done, it's a different feeling."
Turner's passion shows up every Friday night.
"Tackling is the most fun part," Turner said. "Hitting hard is fun, getting interceptions…just running around and having fun."
Turner knows the Brennan defense about as well as the Bears coaches. He plays linebacker. He plays defensive back. He even returns punts.
"It changes with different techniques I got to play, but I think the mentality overall stays the same," said Turner about his position flexibility.
He's planning to take that versatility to the Pacific Northwest last season. Turner is verbally committed to the University of Oregon.
"I was comfortable when I'm up there. I feel at home and I feel like that's where I can be myself the most," Turner said. "Aside from football, I enjoyed the city of Eugene more, and the state of Oregon. It just fits my personality and who I am."