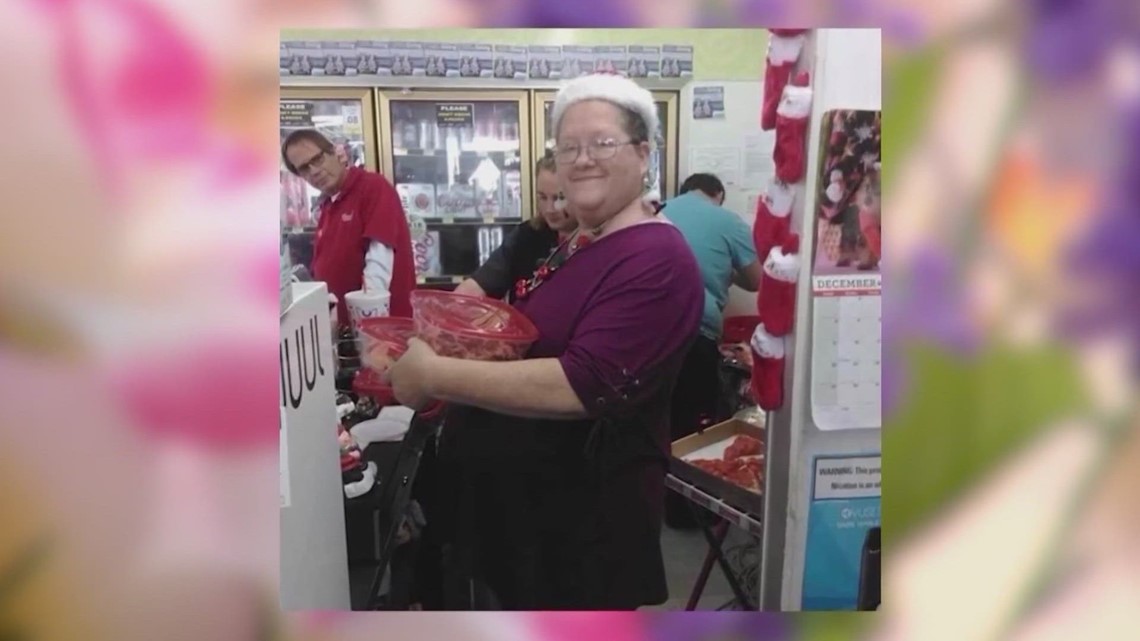 SAN ANTONIO — Still not giving up. There's a continued push for answers and change in the unsolved murder of a store clerk. Garden Ridge Police said Pam Smotherman was shot and killed over money and lottery tickets while working at a gas station. The murder happened nearly three years ago. As of today, police are still looking for a masked-man caught on surveillance video.
Meanwhile, days ago, Smotherman's sister Harriett Rehman sent a letter to lawmakers demanding safety changes for store clerks.
"It boggles my mind that we have come up with absolutely nothing," she said.
Rehman is persistent as ever to not only solve her sister's murder case. But to bring change.
"What can I do." she said. "The investigation part of it is one thing. But, what can I do in her honor. Or what can I do to prevent anything."
In July 2020, her sister Smotherman was working at the gas station E-Z Mart at 19501 FM 2552 when she was murdered. Police released video of her alleged killer. Investigators said the masked-man walked in demanding money, Pam complied. But, she was still shot and killed.
"They have had few leads, none that our credible," the sister. "No one is coming forward with identification or information."
Rehman sent a letter to lawmakers, including Governor Greg Abbott. This is her second time, she has done so. She is demanding an actual response on the changes she would like to see implemented.
Part of the letter she read to KENS 5.
"Again, I am not talking gun control or gun legislation," she wrote. "I am proposing better protection for those who work in the retail industry by means of bulletproof cages, mandated closures at certain hours, locked doors, teller drawers, and mandated video recordings."
Rehman said she expects push-back, but wants to have a conversation with lawmakers. Garden Ridge Police told KENS 5 the leads have stopped coming in. There is a $5,000 reward offered in the case.
If you know anything, call Garden Ridge police at 210-651-6441.
Original News Source

Running For Office? Conservative Campaign Management – Election Day Strategies!