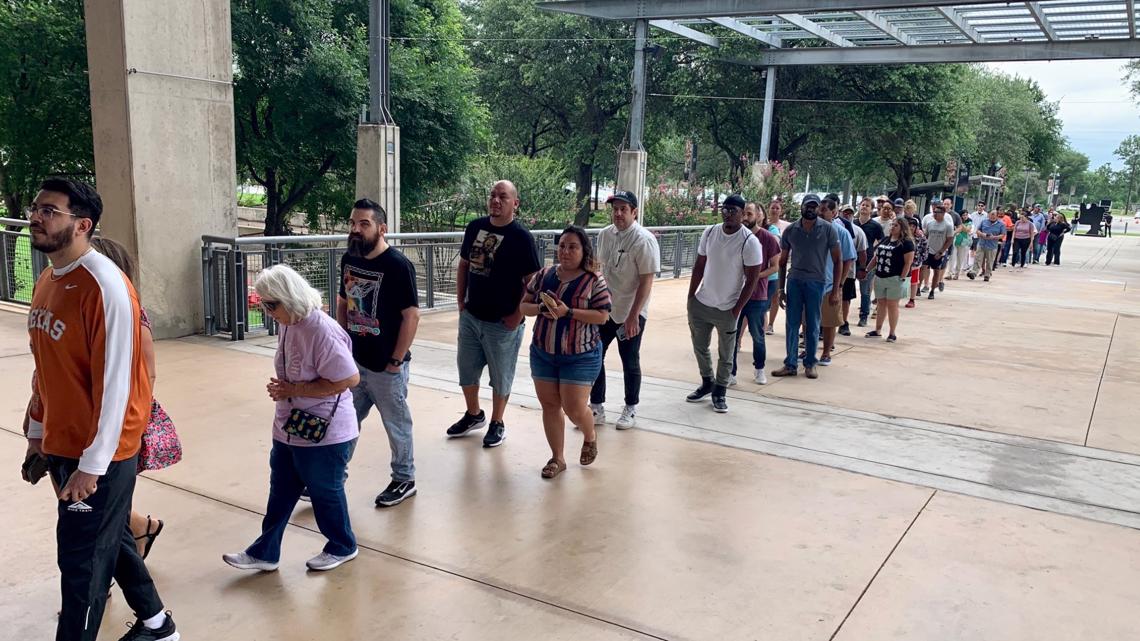 SAN ANTONIO — The Spurs hype continues as thousands of fans lined up at the AT&T Center to view available season ticket seats for the 2023-2024 season.
The event was held just four days after Spurs won the number one NBA draft lottery pick bringing the chance for Spurs to sign 7-foot-3 French 19-year-old, Victor Wembanyama.
The event is held from 10 a.m. to 5 p.m. Saturday and an estimated 3,000 people are expected to attend, Spurs representative said.
Spurs fans waited eagerly for the chance to walk around the AT&T Center to see available seat views in-person before deciding on a season ticket package to purchase.
The seats available seats were covered in colored paper to help represent the amount of games fans can purchase along with other perks included in the packages.
Fans then had the chance to complete their purchase on site after choosing a favorite spot.
Another long line continued at the Season Ticket Headquarters where people anxiously waited to purchase their season tickets.
Original News Source

Running For Office? Conservative Campaign Management – Election Day Strategies!