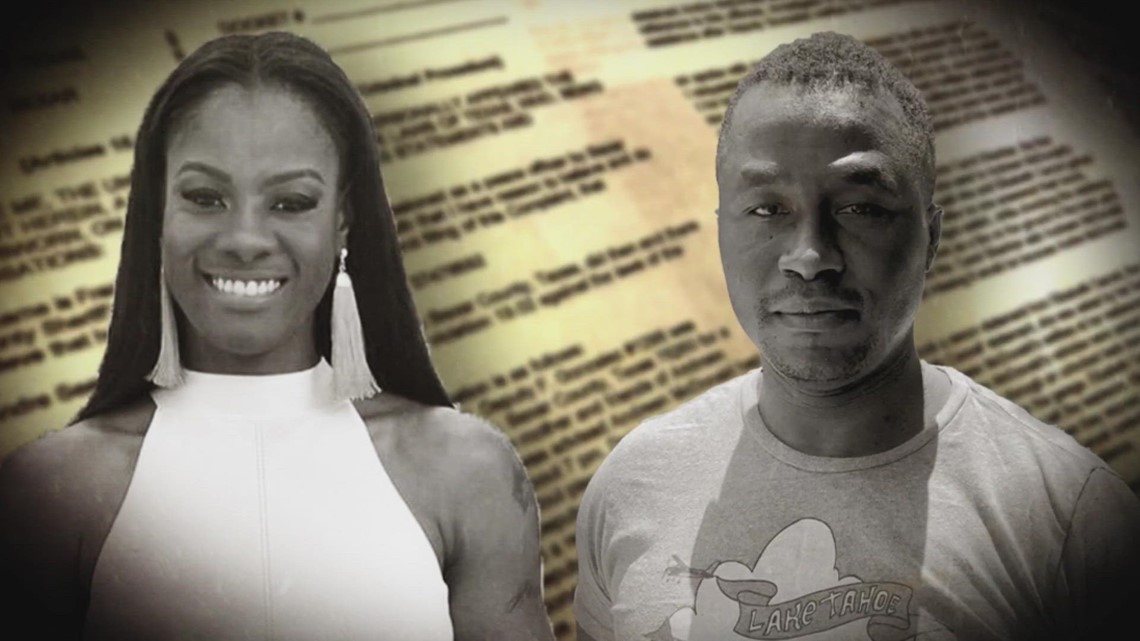 The jury will be present beginning Monday.
SAN ANTONIO — Opening statements will start on Monday in the trial of Air Force Major Andre McDonald, who faces life in prison if found guilty of killing his wife.
McDonald has been charged with murder and tampering with evidence after his wife's remains were found burnt and buried in northern Bexar County back in 2019.
Andreen McDonald was found five months after she was reported missing.
Last week, his defense team worked to get certain evidence thrown out, saying law enforcement violated McDonald's fourth amendment rights when they searched his home on March 1 and 2.
This led to his initial arrest and the tampering with evidence charge.
After hearing arguments from both sides, the judge granted the suppression of evidence.
It's related to what he called an illegal arrest outside of a gun store.
The judge also threw out evidence after officials found a note on McDonald when he was first in custody.
On it, a list of items including gas cans, knives and flashlights.
Several witnesses have testified, including one of Andreen's friends, Andreen's mother, and law enforcement.
We expect to hear more from Andreen's friends and family, along with Andre's loved ones.
There have been some questions about if McDonald still holds his rank as major.
We're told he does, partly because the Bexar County Sheriff's Office filed chages against him.
The U.S. Air Force Reserve hasn't taken disciplinary action against him so far.
The trial is expected to last a few weeks.
Since going on the air in 1950, KENS 5 has strived to be the best, most trusted news and entertainment source for generations of San Antonians.
KENS 5 has brought numerous firsts to South Texas television, including being the first local station with a helicopter, the first with its own Doppler radar and the first to air a local morning news program.
Over the years, KENS 5 has worked to transform local news. Our cameras have been the lens bringing history into local viewers' homes. We're proud of our legacy as we serve San Antonians today.
Today, KENS 5 continues to set the standard in local broadcasting and is recognized by its peers for excellence and innovation. The KENS 5 News team focuses on stories that really matter to our community.