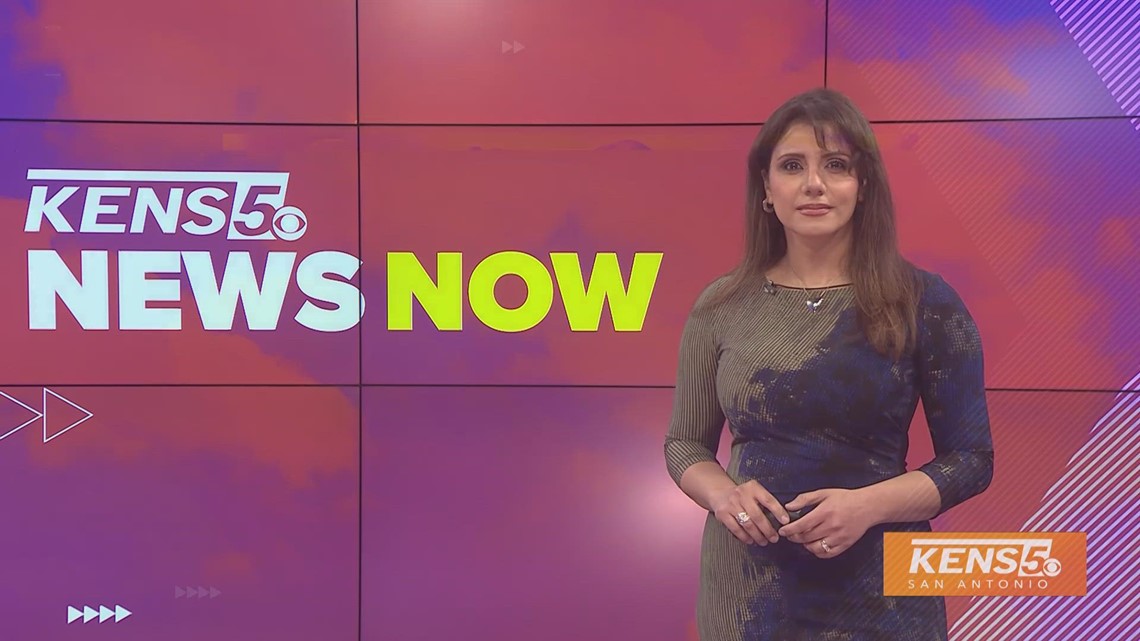 Follow us here to get the latest top headlines with KENS 5 anchor Sarah Forgany every weekday.
SAN ANTONIO — Two men are dead following a shooting at a far west-side apartment complex early Thursday morning. It happened around 2 a.m. at the 5500 block of Mansions Bluff.
A polar bear chased several residents around a tiny, isolated Alaska Native whaling village, killing a mother and her 1-year-old son in an extremely rare attack before another community member shot and killed the bear, authorities said.
Watch those stories and more in KENS 5 News Now! Follow us here to get the latest news, weather and sports headlines with the KENS 5 morning team every weekday from KENS 5.
Since going on the air in 1950, KENS 5 has strived to be the best, most trusted news and entertainment source for generations of San Antonians.
KENS 5 has brought numerous firsts to South Texas television, including being the first local station with a helicopter, the first with its own Doppler radar and the first to air a local morning news program.
Over the years, KENS 5 has worked to transform local news. Our cameras have been the lens bringing history into local viewers' homes. We're proud of our legacy as we serve San Antonians today.
Today, KENS 5 continues to set the standard in local broadcasting and is recognized by its peers for excellence and innovation. The KENS 5 News team focuses on stories that really matter to our community.