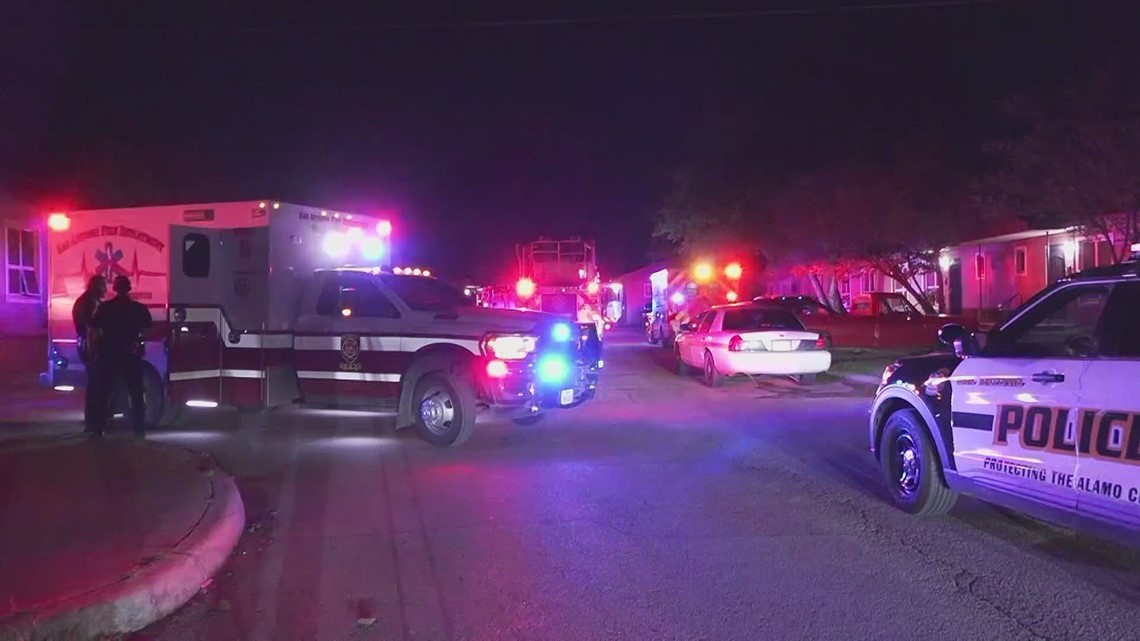 The battalion chief said they will be investigating what caused the fire.
SAN ANTONIO — Two people were taken to a local hospital for smoke inhalation after a fire inside an apartment on the west side of town, official say.
The Battalion Chief said when firefighters arrived they found a couch inside the apartment on fire.
They were able to extinguish the fire quickly and help the two residents out of the apartment.
Both were taken to the hospital as a precaution for smoke inhalation.
The Fire Chief says the cause of the fire is under investigation and SAPD has one person in custody as a person of interest.
Investigators were called to the scene and will be following up.
The fire was contained to just one unit inside th ebuilding.
That unit mainly suffered smoke damage as a result of the fire, but no word on the dollara mount of damages was provided.
No other injuries were reported and no more information was provided.
Since going on the air in 1950, KENS 5 has strived to be the best, most trusted news and entertainment source for generations of San Antonians.
KENS 5 has brought numerous firsts to South Texas television, including being the first local station with a helicopter, the first with its own Doppler radar and the first to air a local morning news program.
Over the years, KENS 5 has worked to transform local news. Our cameras have been the lens bringing history into local viewers' homes. We're proud of our legacy as we serve San Antonians today.
Today, KENS 5 continues to set the standard in local broadcasting and is recognized by its peers for excellence and innovation. The KENS 5 News team focuses on stories that really matter to our community.
Original News Source

Running For Office? Conservative Campaign Management – Election Day Strategies!