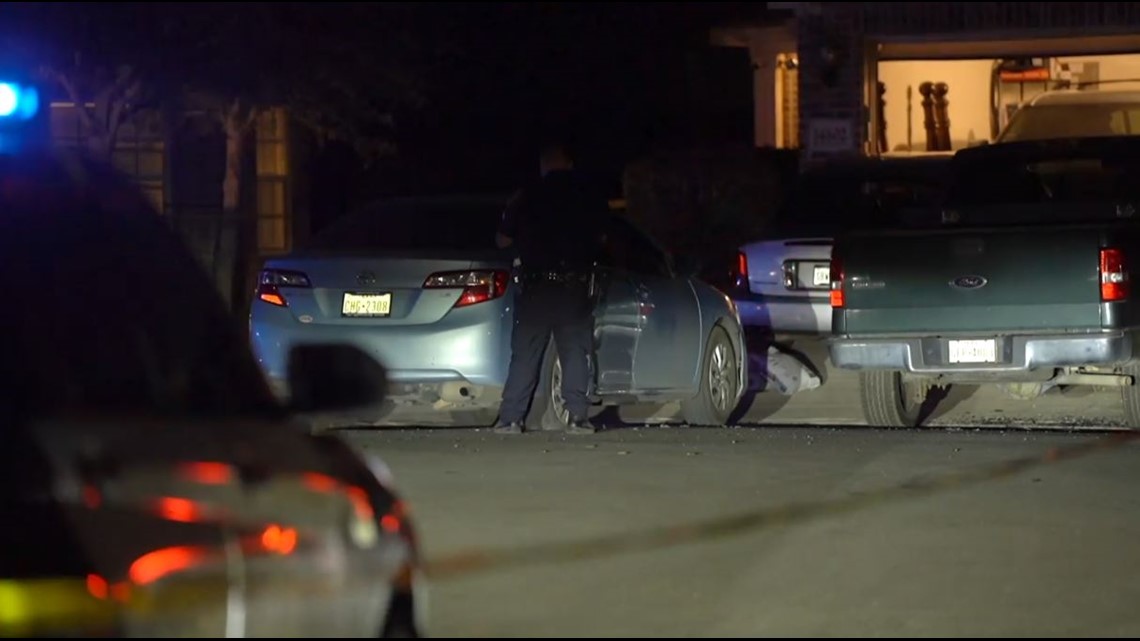 Police say they don't have much information about potential suspects in the early stages of their investigation.
SAN ANTONIO — Two people are hospitalized after being shot in an apparent drive-by on the far southeast side that left bullet holes in nearby homes Monday night, authorities say.
According to a San Antonio Police Department spokesperson, three young men were sitting in a car on the 4600 block of Laroute when another vehicle drove up alongside, and an occupant opened fire. The two victims were hit while the third occupant attempted to return fire, police said.
It's unclear if anyone has been detained, but police said they don't have information on the suspects at this point. The victims were identified only as being 18 and 29 years old.
This is a developing story. Check back with KENS5.com for updates.
>TRENDING ON KENS 5 YOUTUBE:
[embedded content]
Since going on the air in 1950, KENS 5 has strived to be the best, most trusted news and entertainment source for generations of San Antonians.
KENS 5 has brought numerous firsts to South Texas television, including being the first local station with a helicopter, the first with its own Doppler radar and the first to air a local morning news program.
Over the years, KENS 5 has worked to transform local news. Our cameras have been the lens bringing history into local viewers' homes. We're proud of our legacy as we serve San Antonians today.
Today, KENS 5 continues to set the standard in local broadcasting and is recognized by its peers for excellence and innovation. The KENS 5 News team focuses on stories that really matter to our community.