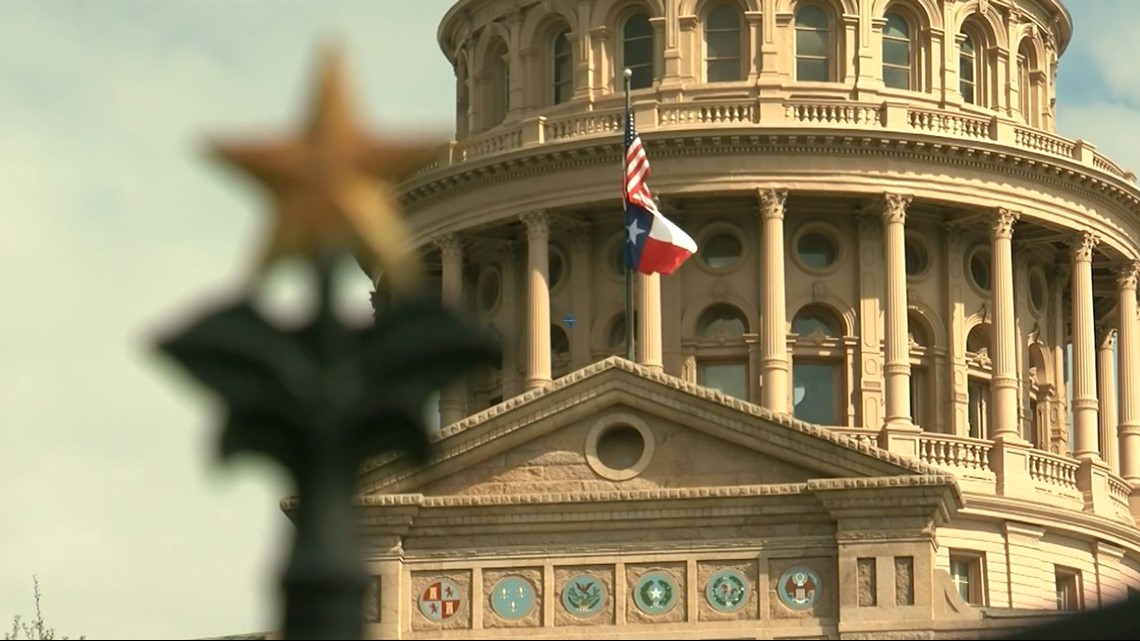 SA-area teacher unions want better pay for teachers, more counselors, and a cost of living adjustment for teacher pensions.
Texas AFT currently has around 26 bills that they are supporting which focus on better pay for teachers, a 25 percent pay increase for support staff, and a cost of live adjustment (COLA) for teacher pensions among other issues.
San Antonio Alliance Executive VP Adrian Reyna represents teachers, and teaches students, at SAISD. Reyna said the state's nearly $50 billion surplus makes this a big moment for Texas education.
"We are in an unprecedented crisis in public education. We have an unprecedented moment in Texas politics when you look at the amount of money that is there," Reyna said. "So how can we use that surplus money to address this very real crisis in public education including the retention of teachers, the class sizes that are way to big."
Both San Antonio Alliance and Northside AFT support increasing the allotted state funding per student to help boost teacher pay. Reyna said incoming teachers can make around $56,000, but that's no longer enough raise a family with the inflation over the last few years. Teachers are either working multiple jobs or leaving school districts completely for better options.
"You have teachers that are leaving because the pay just isn't there. They are flat-out telling administrators 'I love my job, I love my kids, but I'm trying to feed my family, buy a home, pay medical bills, and this job just isn't doing it,'" Reyna said.
Reyna also told KENS 5 bus drivers, food service workers, and custodial staff are now forced to decide whether to work two jobs or find work somewhere else. Northside AFT President Wanda Longoria, who represents teachers at Northside ISD, said she knows many teachers that have worked two jobs and she had worked multiple jobs for years. Both said districts will continue to see teachers retention problems until teacher pay is addressed.
The local ISD union representatives also said there needs to be more support for mental health and more counselors for students.
"Everybody that is a part of the public education system says we absolutely need to address the mental health crisis that is affecting our students and our staff," Reyna said.
Reyna told KENS 5 schools are only required by law to have one counselor per 500 students. The American School Counselor Association  recommends a maximum ratio of 1:250 and both representatives support making this a requirement.
Yet another issue is pensions for retired teachers. New Braunfels Retired Teachers Associates President Christine Taylor told KENS 5 there has not been a cost of living adjustment for teacher pensions for 17 years and inflation has eaten away at those checks ever since.
"That figure has never inched up even a dollar," Taylor said. "That puts us at one of the lowest paying pensions for teachers nationwide."
Taylor also said the stagnating pensions will affect retention in the future as teachers look at other options.
"If you are smart enough to teach chemistry, algebra, calculous, why wouldn't you go to a profession that has better retirement and better benefits while you are working?" Taylor said.
The teacher unions KENS 5 spoke to are also pushing back against the school voucher expansion which is currently supported by Governor Greg Abbott and Lt. Governor Dan Patrick. Reyna said giving every student a voucher would create a nightmare for districts as they set try to set future budgets and could leave districts underfunded.
"We think it is a very overt way to defund and destroy public education," Reyna said. "It will affect different communities differently. In your large urban areas you are going to see that musical chairs game…in rural areas it would be 45 minutes to get to the nearest private school. It's going to be a case of a small group of people getting the money and everyone else is going to bear the burden of the money leaving the system."
Longoria told KENS 5 she expects she expects a heated battle over vouchers as the legislature moves forward.