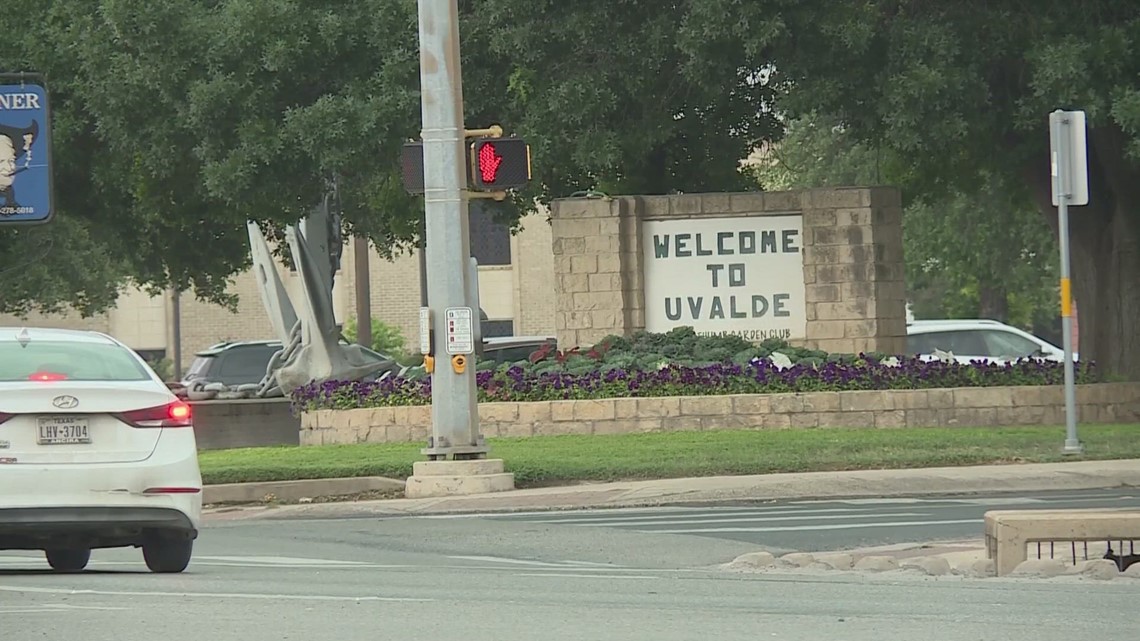 The non-profit has a national reach made up of more than 100 volunteers from various backgrounds, including education, mental health and law enforcement.
DALLAS, Texas — As the one-year mark of the Robb Elementary tragedy nears, a Dallas-based non-profit is on a mission to end school violence nationwide.
It took law enforcement 77 minutes to neutralize the shooter, which spawned immense criticism and activism about school safety and gun laws.
"I've talked to schools and students and principals all over this country just in the last year and everybody's heart not only is toward what's happening in their own schools and districts, but what one of the most common conversations I have is what's going on in Uvalde, is Uvalde okay, we're still thinking about them," said Daniel Chapin, founder and national director of the Uvalde Foundation for Kids.
The foundation's reach spans coast to coast featuring more than one hundred volunteers from different industry backgrounds, including educators, mental health counselors, law enforcement, and private investigators.
The non-profit has performed numerous independent investigations of school districts in several states impacted by some type of school violence.
Chapin said the foundation offers a variety of free resources to enhance school safety.
"Mental health provisions, behavioral care, helping schools understand that violence is not just something that's external coming in but it is a culture of violence that's created and can be mitigated when you combine a number of resources and collaborative efforts," Chapin said.
The Uvalde Foundation for Kids and Sandy Hook Promise are expected to meet with the Metro Nashville Council in June to speak before a special committee on school violence. This comes after the Uvalde Foundation for Kids commemorated the officers who killed the shooter that killed three children and three adults on March 27.
"Trying to collaborate our efforts with theirs and also hopefully serve as an example, more of an example for other districts and cities and states across the country," Chapin said.
To learn about the Uvalde Foundation for Kids, go here.
[embedded content]
Original News Source

Running For Office? Conservative Campaign Management – Election Day Strategies!