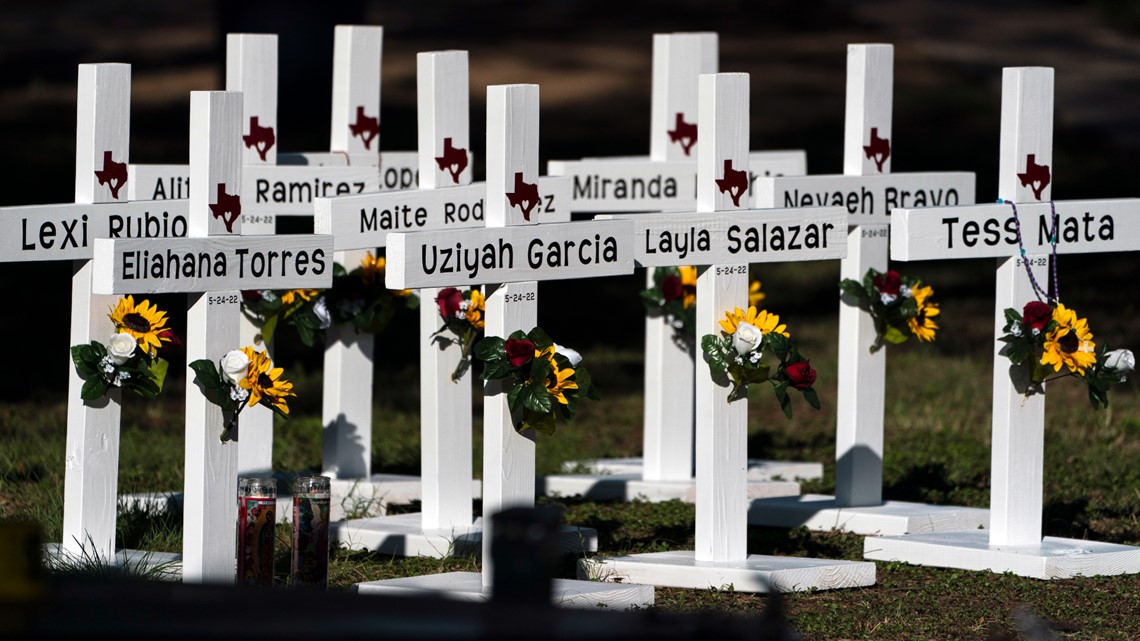 Many of the families of the Uvalde students and teachers who lost their lives have spent the year calling for change and reform to gun policy at all levels. They traveled to Austin and even Washington, D.C., to make their voices heard.
Joining them in their efforts has been Texas State Sen. Roland Gutierrez, whose district includes Uvalde. He has been vocal in pressing his fellow leaders in making changes to the law. He released a series of bills he authored that call for closing gun show loopholes, improving the background check system, and raising the age to purchase AR-style rifles, among several other policy changes. The gunman at Robb Elementary legally purchased AR-15 type rifles just after his 18th birthday, just days before the shooting.
After a mass shooting this spring at an outlet mall in Allen, Texas, lawmakers voted the "raise the age" bill out of committee with some bipartisan support. However, the bill became stalled once again and was not expected to advance further before the end of the legislative session May 29.
On a national level, U.S. Sen. John Cornyn led a bipartisan group to pass the first significant federal gun legislation since 1994. The measure included incentives for states to implement red flag laws that keep guns out of the hands of individuals who pose threats to themselves or others as well as prohibiting firearms for those convicted of domestic violence. It also included funding for school security and mental health resources.
Original News Source

Running For Office? Conservative Campaign Management – Election Day Strategies!