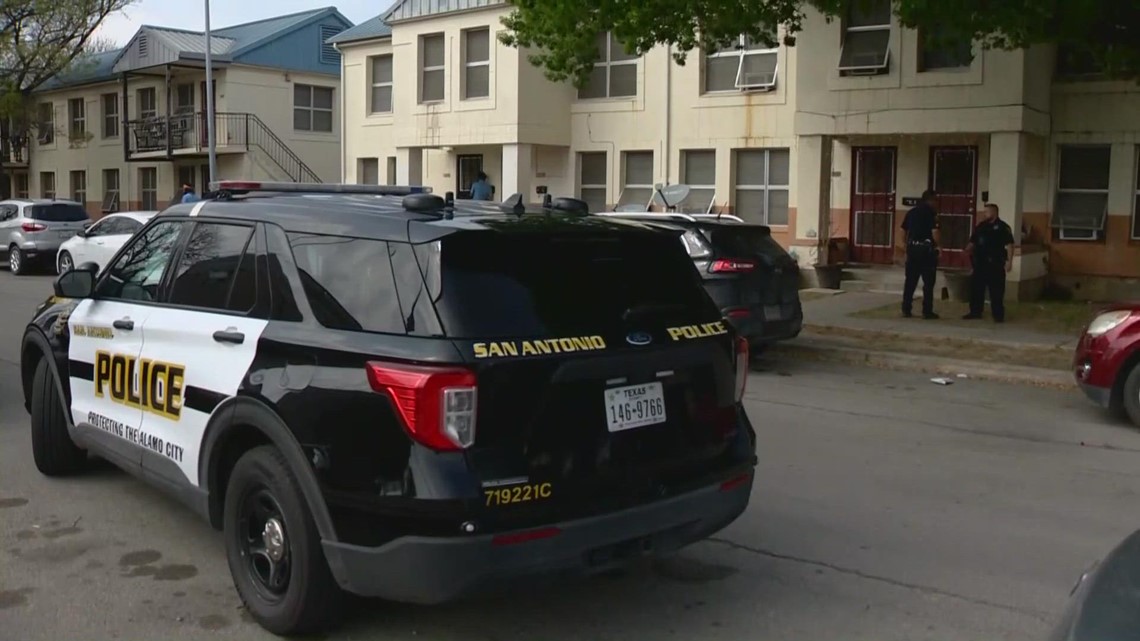 SAN ANTONIO — San Antonio Police said violence erupted near a child care center, Thursday afternoon. Police reported a woman walking around with a gun and fired it off.
An employee said it forced the center packed with children to go on lockdown.
The chaos happened at a west side public housing complex, located at Colima and South San Jacinto Street. This is near the same area where KENS 5 reported, last month, an 18-year-old woman was killed and a 13-year-old girl was hurt in a shooting.
The recent violence has people in the neighborhood wanting peace.
An eyewitness to Thursday's violence didn't want to be identified but spoke to KENS 5 hours after it happened. At first, she said a man and woman were arguing.
"I witnessed a lady being dragged by a gentleman," she said. "She was on her back with her legs in the air trying to get out of his grasp."
The woman said she called 911, while the couple continued fighting. She said then a neighbor got involved trying to calm things, and that is when things took an even more violent turn.
"Woman comes back outside and this time she is holding something in her hand," the eyewitness said.
The eyewitness said the woman started waving the gun and was arguing with the neighbor who was trying to smooth things.
"Then she fires a shot," she said. "Towards the neighbor. She is pointing in the direction of the neighbor. What looked like the intent to shoot the neighbor."
Before that gunshot, the employee got the center on lockdown and alerted other nearby schools.
"My first instinct is we need to be safe and we need to get the kids safe," she said. "We don't know if it is going to escalate. We don't know if she was going to shoot the neighbor. Bullets don't care where they land."
The woman who is from the west side just wants the violence to stop.
"It does get hard," she said. "But we have to fight for our home, like we always have."
At the scene, police told KENS 5 they detained the couple who were fighting. Police said the woman, who fired the shot, could be facing a terroristic threat charge. Police said the man had a warrant for a harassment charge and went to jail.
No one was hurt or injured.