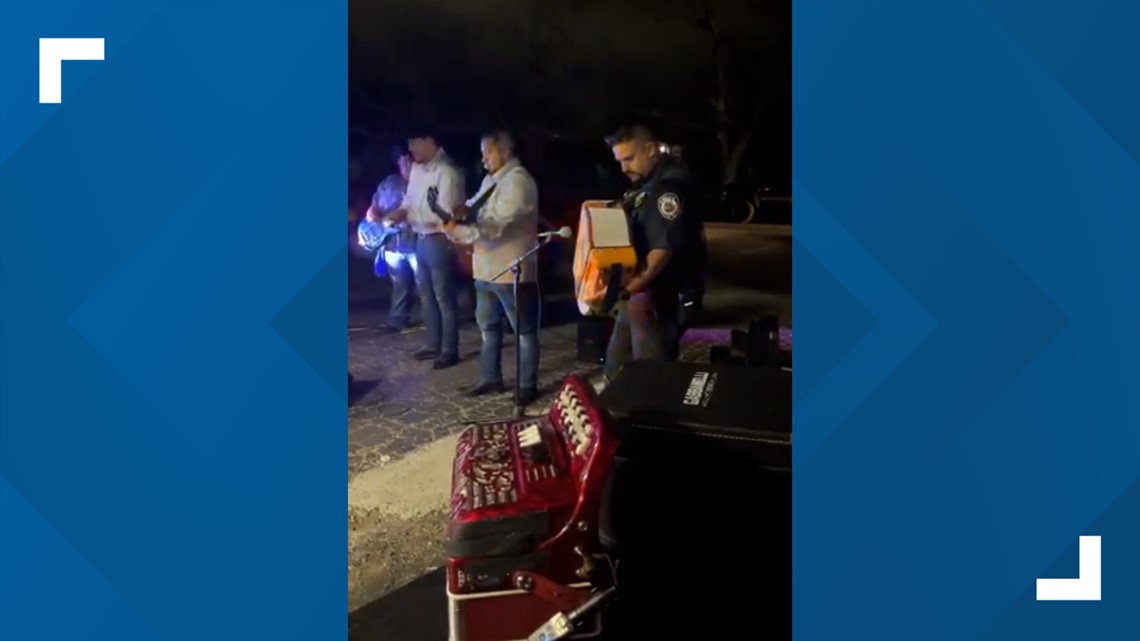 A Facebook video showing Ricardo Soto playing alongside neighbors has been shared hundreds of times.
SAN ANTONIO — A Seguin Police Department officer briefly traded his law enforcement responsibilities for musical ones recently when he heard Norteño melodies while patrolling the city.
According to a post on the agency's Facebook page, "when (Officer Rick Soto) found where it was coming from, he joined in on the fun!" Video shared by SPD shows the still-uniformed Soto playing the accordion at a community get-together, receiving cheers and whoops from onlookers.
The post has received hundreds of shares and comments, with Facebook users commending Soto not just for his accordion skills but for taking time to bond with community members.
"I'm humbled at the community's response; I love my job and the people I work with and for," says Soto, a relatively new arrival at SPD who has played the accordion "on and off" for about 20 years.
He told KENS 5 he first learned to play in a San Antonio church.
>TRENDING ON KENS 5 YOUTUBE:
[embedded content]
Since going on the air in 1950, KENS 5 has strived to be the best, most trusted news and entertainment source for generations of San Antonians.
KENS 5 has brought numerous firsts to South Texas television, including being the first local station with a helicopter, the first with its own Doppler radar and the first to air a local morning news program.
Over the years, KENS 5 has worked to transform local news. Our cameras have been the lens bringing history into local viewers' homes. We're proud of our legacy as we serve San Antonians today.
Today, KENS 5 continues to set the standard in local broadcasting and is recognized by its peers for excellence and innovation. The KENS 5 News team focuses on stories that really matter to our community.