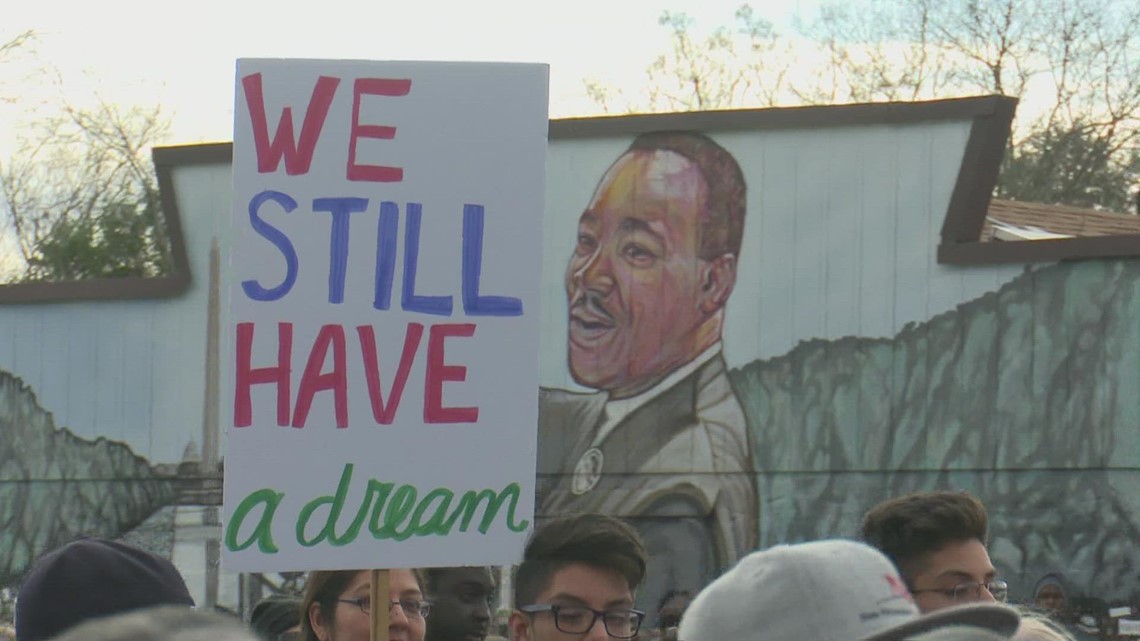 SAN ANTONIO — Ahead of Monday's MLK walk in San Antonio, which is one of the country's largest MLK walks, KENS 5 reporter Sue Calberg walked the entire route.
Are you planning to attend the march on Monday? Here's a visual guide to what you'll find along the way:
The parade route will begin at the Martin Luther King Jr. Academy, which is located at 3501 Martin Luther King Drive, and will end at Pittman-Sullivan Park, which is located at 1101 Iowa St.
The Dominion Church of God in Christ is about the halfway point of the route.