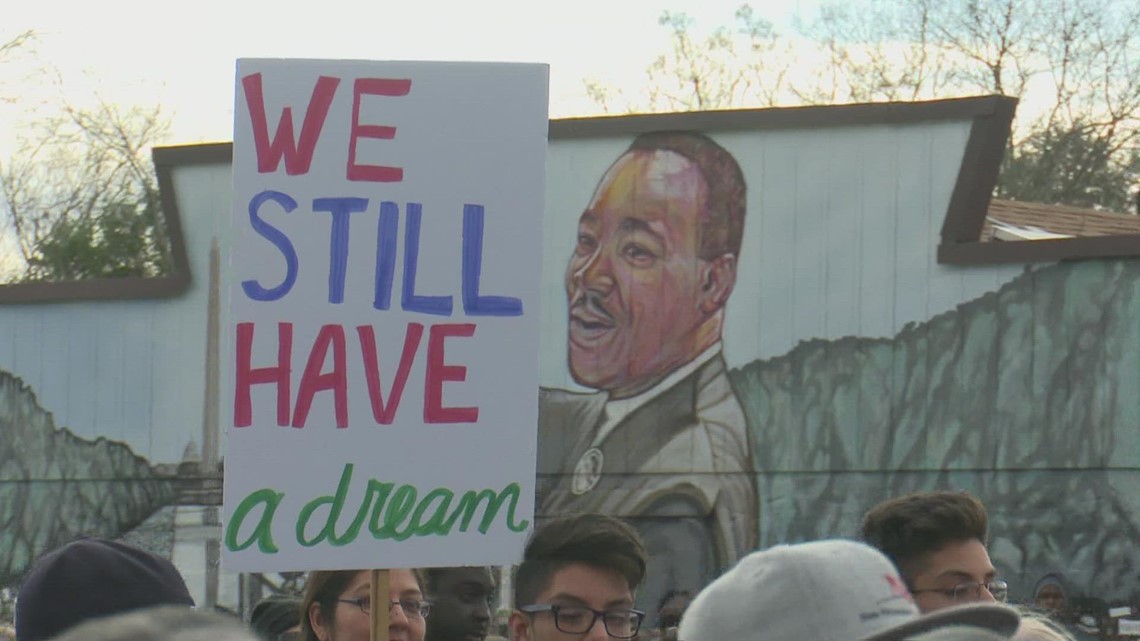 SAN ANTONIO — Ahead of Monday's MLK walk in San Antonio, which is one of the country's largest MLK walks, one of our KENS 5 reporters walked the route.
Below, you can find embedded tweets which serve as a visual guide of things you may see as you walk the route.
The parade route will begin at the Martin Luther King Jr. Academy located at 3501 Martin Luther King Drive, San Antonio, TX, 78203, and will end at Pittman-Sullivan Park located at 1101 Iowa St, San Antonio, TX 78203.
The Dominion Church of God in Christ is about the halfway point of the route.