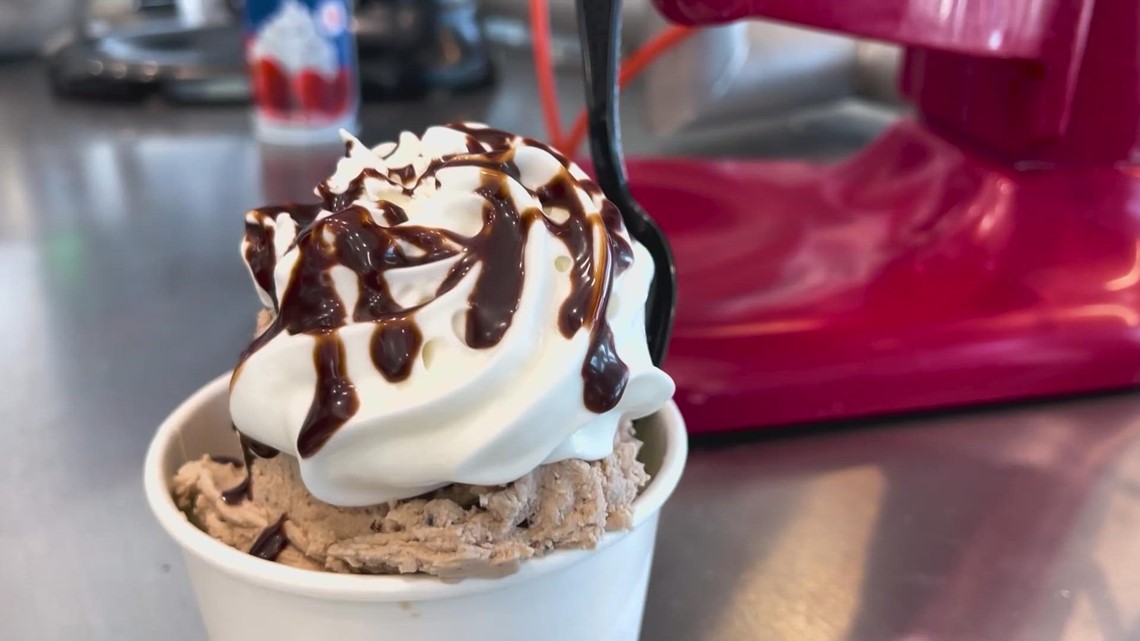 Whatever you could think of, they can make, according to the co-owner of a local Buzzed Bull Creamery.
SAN ANTONIO — One creamery is taking a shot at creating new ways for customers to enjoy their experience — and not just visually, but in taste too.
Buzzed Bull Creamery located on in north San Antonio offers ice cream, but with a twist… or several.
"Buzzed Bull Creamery is a family friendly liquid nitrogen ice cream shop. What we have here is the opportunity to make ice-cream, milkshakes or sorbets — and the trick to it is we are going to make it on the spot. We're a creamery, we're not a scoop shop," Dane Franta, the co-owner of Buzzed Bull Creamery said. "So, there's a little bit of time that goes into the creation but that's the fun part. It's an actual creation. We can make it to your taste and tailor it any way that you want."
You can also opt to get your ice cream 'spiked' as well. Hints the name 'buzzed bull'.
But, if you're looking to try something new and don't know where to start, here's the flavor that keeps bringing customers back.
"Right now, from our specialty menu, I would say it's 'Death by Chocolate'. I mean, you can't go wrong when you're talking about chocolate syrup, brownies, and chocolate chips in there with just a lovely drizzle on top," Franta said. "Probably about one in four people order 'Death by Chocolate'."
Brain freeze? Don't worry about not being able to finish it. Franta has a solution.
"Check it out and have some made to your desires. Don't worry about taking it on the road because we can seal it up as well for you too, and take it to go."