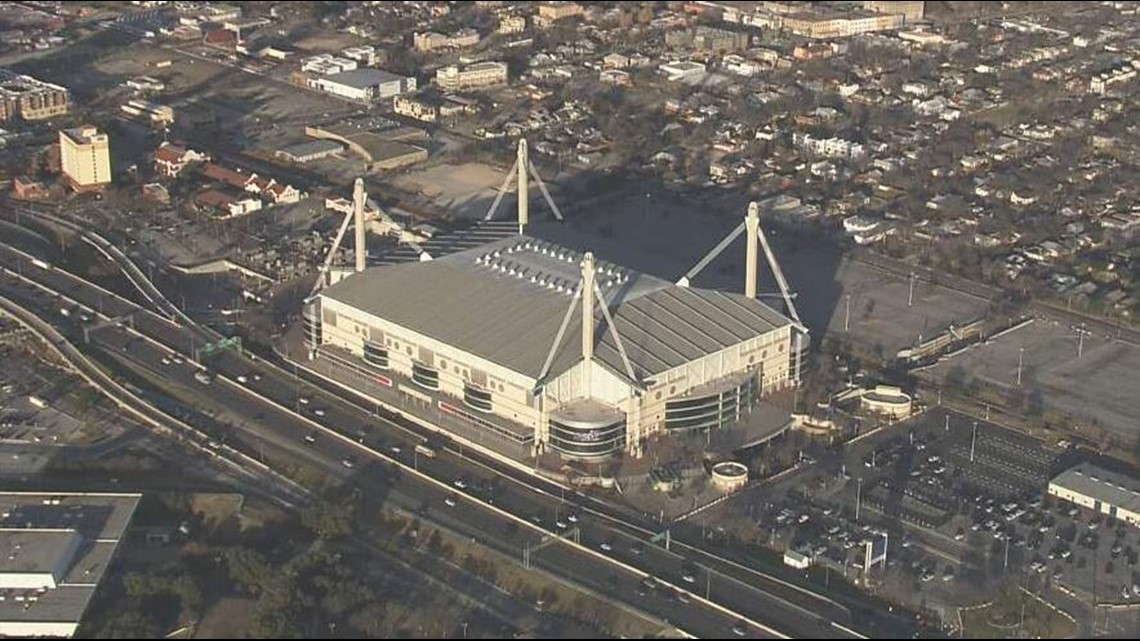 The Alamodome opened May 15, 1993, and was the former home of the San Antonio Spurs.
SAN ANTONIO — Monday marks 30 years since the Alamodome first opened in San Antonio, a birthday celebrated by local leaders who came together to commemorate the facility's decades of sporting events, concerts, ice shows, monster truck rallies and more.
The east-side venue is the biggest in San Antonio, with 64,000 seats—but that capacity can go up depending on the event being held. Each of the six biggest crowds in Alamodome history, in fact, far surpass that 64,000-seat number, and one of them includes January's historic matchup between the Spurs and Warriors.
The Alamodome opened May 15, 1993, and was the former home of the San Antonio Spurs, before the team moved to the AT&T Center in 2002. Back in January, the team returned to the Alamodome in a historic game against the Golden State Warriors. A new record was set for attendance at a regular-season NBA game with nearly 70,000 fans present.
"It's safe to say that the Alamodome is experiencing the most momentum right now than its had in its 30-year history," Mayor Ron Nirenberg said at Monday's news conference commemorating the anniversary.
Officials said that over the 30 years, 33 million people have passed through the dome's doors, bringing in more than $4 billion in economic revenue.
The Alamodome is famous for its unique cable stays at each corner which were innovative for the time it was built. The building was the first stadium in the country to use them to support the enormous flat roof.
The building is also home to the Valero Alamo Bowl, one of the premier college football bowl games. It reliably brings in top-ranking teams each year with healthy attendance numbers and a boost to the local economy.
Recently, the dome became the home to the newest San Antonio professional team, the Brahmas. The team just wrapped up its inaugural 10-game season back in late April, and while the Brahmas missed out on playoff action, the XFL title game was held at the Alamodome on May 14.
Original News Source

Running For Office? Conservative Campaign Management – Election Day Strategies!