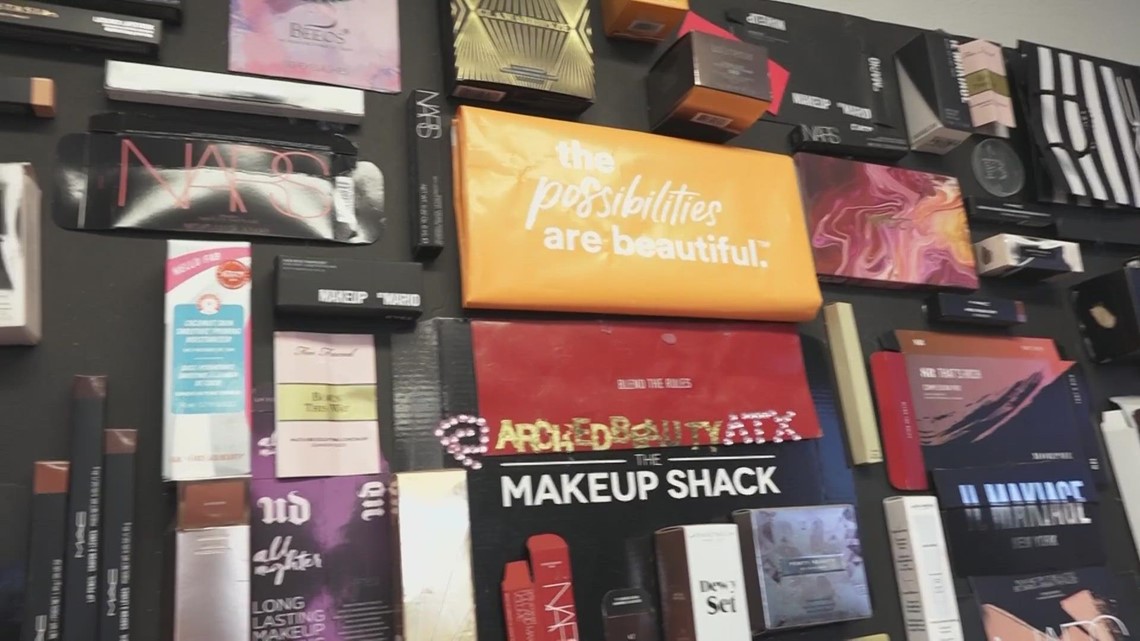 Multiple beauty services are offered and soon those looking to gain skills in the beauty industry will be able to get their knowledge at the House of Slay.
SAN ANTONIO — All it took was perseverance, a dream and dedication for House of Slay to be born.
Shai Bellamy went from working out of her house, to opening her own business which is a one stop shop for beauty enthusiasts.
"I had started doing brows back in 2017 and I was always working from home, but I said to myself if I was going to get an overhead, I would have somewhere where I would rent out my own suites," Bellamy said. "Instead of having a suite where I was paying an overhead, I said let's have something where I can bring in everybody and have a one stop shop for all your beauty needs. So that's what we strive to do here. Offer everything in one place instead of needing to go to several different places."
And by everything you need, she literally means everything.
"Starting with the permanent cosmetics. I do the hybrid brows, ombre brows, microblading, lip neutralization, lip blush [and] tooth gems. We have a lady here who does offer massage therapy. She's also a body contour specialist," Bellamy said. "We have a makeup artist, lashes [and] this is also a training academy where you're able to come and learn a different skillset such as permanent cosmetics. We're going to have braiders who come in. We want to have literally every service that we could possibly offer here."
Despite offering everything, it took a lot for Bellamy to get to where she is today.
"I've been so successful over the last five years. I've really built a name for myself especially in the San Antonio area and I was blessed enough to be able to do so. When God moved me, I moved."
If you would like to find out more about House of Slay or book an appointment, you can visit the company's Instagram and Facebook pages.
The business also offers military discounts. Meet the makeup artist and lash artist, Vanessa Winston, Tykisha Grace, the massage therapist and body sculpting technician, and Erica Frazier, another sculpting technician, here on Instagram.